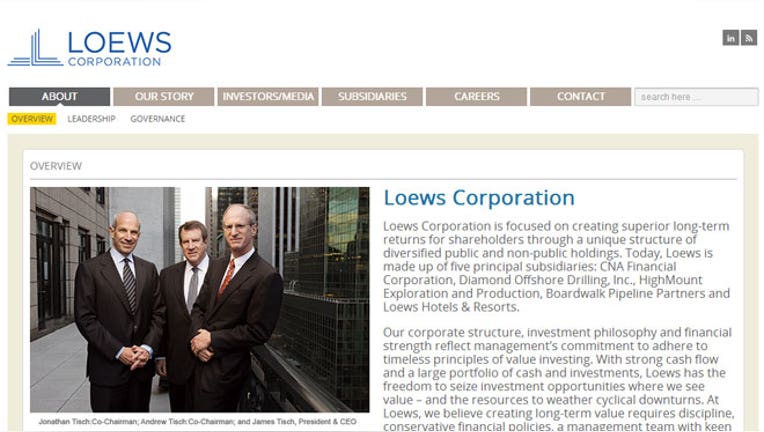 Hotel, energy and financial services conglomerate Loews Corp reported a 13 percent fall in quarterly profit from continuing operations, mainly due to lower investment income.
The company's net investment income fell 22 percent to $538 million for the fourth quarter ended Dec. 31.
CNA Financial Corp, Loews's largest subsidiary, reported a 10 percent fall in profit due to lower net written premiums.
Loews, which is controlled by New York's wealthy Tisch family, has over the years trimmed CNA's operations to focus on property & casualty business.
The company's second-biggest holding, Diamond Offshore Drilling Inc, reported on Monday a 7 percent drop in quarterly revenue but profit rose as the company reined in expenses.
While CNA Financial declared a special dividend of $2 per share, Diamond Offshore said it would not be paying a special dividend.
Loews also controls Boardwalk Pipeline Partners LP and Loews Hotels & Resorts.
Overall, Loews' income from continuing operations fell to $215 million, or 57 cents per share, in the quarter from $248 million, or 64 cents per share, a year earlier.
Total revenue fell 7 percent to $3.52 billion.
Loews's shares closed at $40.74 on the New York Stock Exchange on Friday. Up to Friday's close, they had lost about 9 percent in past 12 months. (Reporting by Neha Dimri in Bengaluru; Editing by Sriraj Kalluvila)