Local Small Businesses Score Big With Super Bowl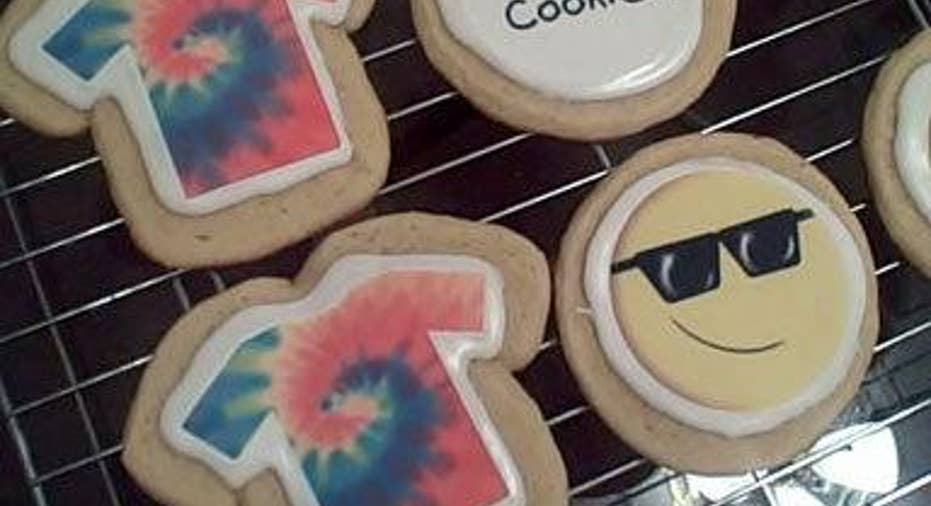 As Indianapolis gears up to play host to Super Bowl XLVI, local small businesses are looking to cash in on the game way before kickoff.
According to the National Football League, the average Super Bowl game brings in around $150-$400 million to the host city depending on various factors. With tourism heating up, local businesses already have game plans to boost their bottom line before the New York Giants take on the New England Patriots.
Rosevelt Colvin, a former NFL linebacker for the Patriots, now co-owns Indianapolis-based Sweeties Gourmet Treats with his wife Tiffany. The duo knows how lucrative the big game can be, and is preparing more than 15,000 items to be sold.
"As an athlete, I have tried to keep a humble mind but use [the Super Bowl] as a platform," said Colvin. "By the middle of 2010, we were ready to take advantage for the NFL coming."
And take advantage they did. The couple worked with the NFL to create gift baskets to send to the owners of the two teams. They were then hired by the league to serve at the NFL's tailgate party on Sunday, an event with more than 40 vendors from all over the city. Rosevelt credits his company's success and exposure to taking advantage of every opportunity and planning ahead.
"We look like a franchise, but it's my wife, my mother-in-law and another woman on the back end," he said. He's also taken lessons learned on the field into the kitchen. "If there's a job to get done, make sure it gets done regardless of who's doing it."
For Chris Combs, the owner of landscaping, flower arranging and gift basket company Trans-Plant in Indianapolis, working Super Bowl events is a labor of love more than a moneymaker. Her business has been around for 26 years, and is located 10 blocks south of the stadium. Her business has worked a few events including the NFL VIP baskets for the host committee.
"It's just so much fun being a part of it," said Combs. "It's a lifetime shot because I truly believe Indianapolis will get another [Super Bowl], but this will be the first one we had so it's kind of cool. Everything is new."
Combs did not add staff to fulfill her Super Bowl obligations, but kept a couple extra holiday workers on payroll. She has kept her overhead low so she will not end up taking a hit by working these events. She advises small businesses wanting to be involved in the Super Bowl--and similar large-scale events-- to realize it might not create a large boon to their bottom line and not to alienate regular customers during the frenzy.
"The NFL have been extremely nice, but you still have to take care of the people that are in your hometown and have been supporting you forever," said Combs.
The sheer size of working a Super Bowl event can be a drain on small businesses, and experts warn it's important involved businesses maintain their quality to survive the game with their reputations intact.
Keeping up with the quality of her recipes has been key for Victoria Middlebrook, the Owner of As You Wish Catering in Brownsburg, Ind. Middlebrook was awarded a contract to provide food at Sunday's NFL Super Bowl Tailgate Party. She's catering a pasta station where she is making chicken alfredo pasta in a bread bowl. The event is the largest she has ever had to handle. She must prepare for the scale of 2,000 people when her usual event runs at the largest from 400-500 people. Keeping supplies in mind has been the biggest challenge.
"Because of the logistics for this you can't just run out and grab more supplies," said Middlebrook. "It's level 1 security and you need to have it delivered the day before the event. The challenge is that I don't want to run out or have left over food that I don't know that to do with."
Bliss Cookie Company owner Kim Neeley of Indianapolis will also be serving at the event. She is providing a variety of 4,000 cookies that she never baked before and on a scale she never baked before either. She advises small business owners looking to participate in the big event to step out of their comfort zones.
"It is a good experience," said Neeley. "I wish it was [about] profit. That was my intention, but because it is a scope that I have never done before, it will probably be more name recognition, but that's OK with me. It's been a learning experience."