Local D.C. Businesses Expecting Less This Inauguration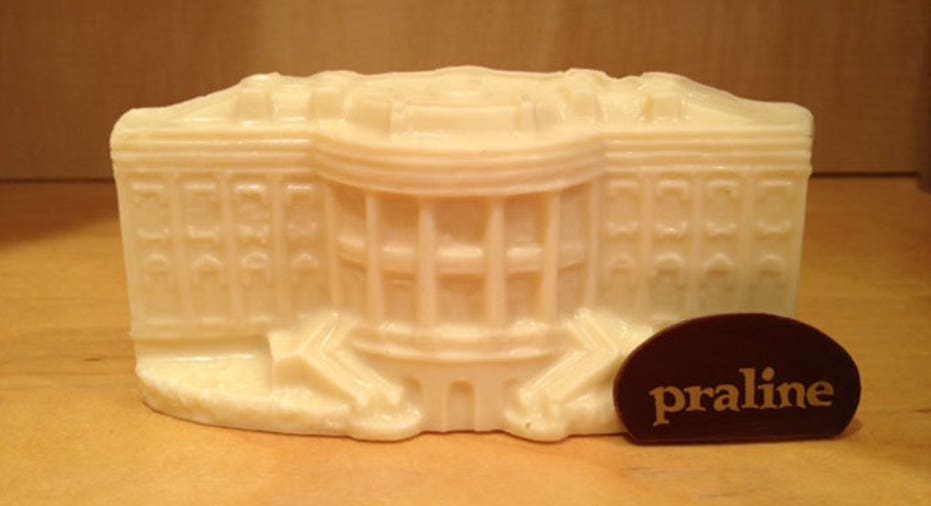 It's going to be difficult for the president to top his first inauguration. And local businesses are stuck in the same boat.
President Barack Obama's inauguration in January 2009 drew the largest attendance of any event in the history of Washington, D.C. -- and that record crowd brought a boon for local small businesses. Obama's second-term inauguration will be scaled back, with officials estimating crowds of less than half the 1.8 million people whom gathered on the frigid day four years ago. A scaled-back event is standard for second-term presidents, but it means less of a revenue injection for small businesses.
Richard Kane, CEO of International Limousine Service based in Washington, D.C., said the story this year is "what is not happening, rather than how much." He recalled for Obama's first inauguration everything related to transportation and hospitality was overbooked, and his company rented an additional 70 SUVs and Sedans to take care of clients. This year he only rented an extra 30.
"There are only two inaugural balls this year," said Kane. "In [2009] we did a significant portion of that work… the entertainment for the balls, galas and all that stuff, we did a lot of work getting entertainers, officials and production crews in and around town to the events. It also doesn't help that [both balls] are also going to be in the same place."
Kane said his phones started ringing at the start of the year to book reservations for the presidential weekend, which was welcome since this tends to be a slow time of year for businesses in tourism-related fields in the nation's capital.
See FoxNews.com's full Inauguration 2013 coverage
"The weather here is not consistent, so you can't risk trying to get a big group of people together for a major event...you can't guarantee people will be able to get in or out, so when the inauguration comes in it's a very good source of revenue and supports our first quarter, just maybe not as much as it did four years ago," said Kane.
Despite the decreased expectations for crowds and events, D.C-area small businesses still expect a nice economic jolt from the added tourism.
"We are expecting about 800,000 to come to Washington for the event and this will be the fourth largest inauguration and we are excited for our small business community because it has a direct impact on tourism and all the other related industries which is where many small businesses are in this area," said Bridget Bean, district director at the Small Business Administration for the Washington, D.C. Metro Area. "Small businesses have been preparing for months for this."
Bean puts the inauguration "on par" with Christmas in terms of sales, and said many small businesses strategically planned to have a 60-day window of inventory -- instead of the typical 20-day stock -- to keep up with the expected demand.
"They've also reached out to local newspapers, periodicals, trade organizations and magazines to let potential customers know about them and they are anticipating the volume and are scaling their business accordingly," she said.
For small businesses looking to capitalize on the tourist influx, Bean suggests targeting their marketing with event-specific promotions via social media.
"They should use Facebook and Twitter to offer inaugural attendees special discounts," Bean said. "And make this a long-term marketing investment by asking for contact information to send future coupons and offers for repeat customers."
In honor of the historic event, Susan Linb, co-owner of Praline Bakery and Bistro in Bethesda, MD., asked her chef to create special menu items including, a red, white and blue salad that includes endive, pomegranate seeds and watermelon radish topped with blue cheese. They will also serve a "very American entrée" of a bison steak with huckleberry sauce and red potatoes horseradish cake. Mondays tend to be the slowest day for the bakery, but Linb's staff is prepping to be at a weekend level the day officially begins his second term, and is specifically ramping up production of breakfast items since the trend four years ago was to order a box of pastries to take home.
"We were surprised how busy we got with people having breakfast watch parties and this year, especially because it's a holiday, we expect people to do the same thing," said Linb, who served as a former part-time pastry chef at the White House.
The bakery is also offering a mini White House made of white chocolate that costs $18.
"It's a fun way to honor the event but not be too gimmicky," Linb said.