Lloyds bows to pressure to review HBOS fraud compensation claims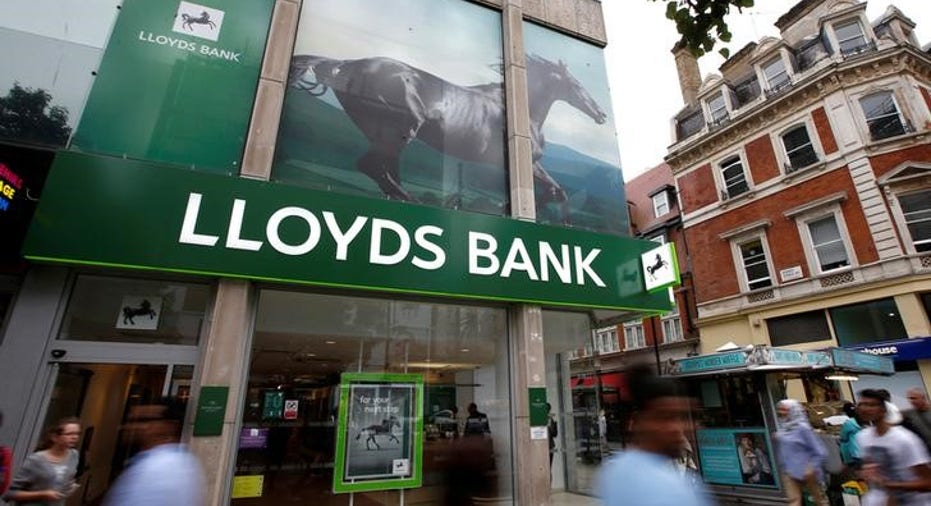 Lloyds Banking Group is to review the cases of British businesses which lost out in a 245 million pound ($303 million) fraud for which six people were jailed last week.
The fraud involved two former bankers of HBOS, once Britain's biggest mortgage lender, which was rescued in a state-engineered takeover by Lloyds in 2008. They helped siphon off money from struggling businesses which were HBOS clients.
Lloyds, which says it too was a victim of the fraud, will appoint a third-party to carry out the review and customer cases will be looked at afresh after considering relevant evidence and new details that emerged during the trial.
Six people, including the former HBOS bankers, were found guilty of a scam involving fraudulent loans and sent to prison for a total of 47-and-a-half years.
The sentences are among the toughest handed out for a high-profile, white collar fraud in Britain in recent years.
"The group deeply regrets that the criminal actions have caused such distress for a number of HBOS business customers," Lloyds said in a statement on Tuesday.
Lloyds has been under pressure to compensate victims of the fraud, who allege it reacted too slowly to their complaints.
Members of Britain's parliament wrote to Lloyds on Monday calling for them to properly redress hundreds of businesses who were duped by the former HBOS managers.
George Kerevan, chair of the All-Party Parliamentary Committee on Fair Business Banking, wrote in the letter that the complaints were raised with HBOS management in 2007, and then with Lloyds after it bought HBOS in 2008.
"In both instances, there was an internal failure to adequately investigate these complaints," the letter said.
The corrupt bankers asked struggling business owners to employ a turnaround consultancy as a condition for getting a loan and they were obliged to pay the consultancy high fees for services and, in some cases, hand over ownership.
Many of the businesses involved went into liquidation, resulting in job losses and financial hardship.
($1 = 0.8088 pounds)
(Editing by Lawrence White and Alexander Smith)