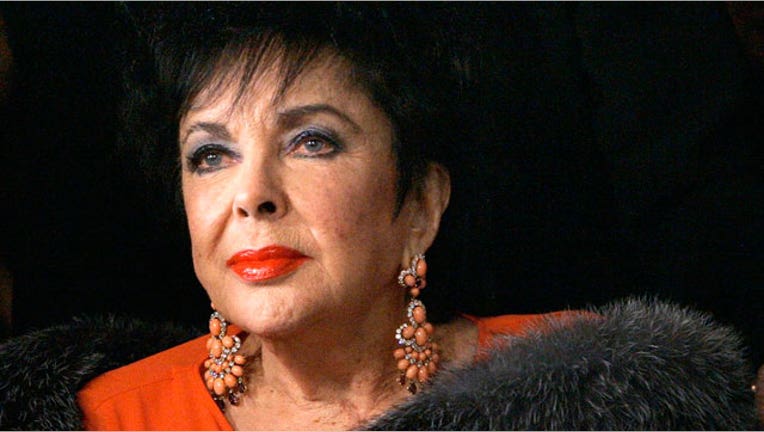 Elizabeth Taylor had a great many loves, not the least of which was her jewelry.
Auction house Christies has begun toting some of the late actresss precious jewels around the globe to attract prospective buyers and satisfy the curiosity of the general public. The tour kicked off in Moscow on Thursday and will hit six other cities before ending in New York, where the jewels will go to auction on Dec. 13 and 14.
With an estimated value of more than $30 million, Taylors 269-lot collection could prove to be the most lucrative private jewelry sale in Christies history. That title currently belongs to a 316-lot collection auctioned in Geneva in 2006, which brought in $31.4 million, according to Rahul Kadakia, head of jewelry for Christie's Americas.
Expectations are high despite the weak economy and that may be ok. Kadakia explains that even in the darkest days of December 2008, a 35-carat blue diamond known as the Wittelsbach diamond sold for more than $24 million not only doubling estimates, but setting the world record for priciest diamond or jewel to be sold at auction. He says $30 million is a comfortable estimate for the Taylor collection, arguing that both the quality of the pieces and the Liz Factor the allure of owning something that belonged to one of Hollywoods brightest stars will lure big bidders.
The money will make itself available, he says.
The biggest money maker in the collection is expected to be Taylors 33-carat flawless white diamond, which was gifted to her by actor Richard Burton, whom she married and divorced twice. Christies estimates the piece will fetch $2.5 to $3.5 million at auction.
Other pieces in the collection, while not priced as high, possess some incredible history. Heres a look at some of them:
La Peregrina
Estimate: $2-$3 million
According to Christies, the giant pear-shaped pearl dangling at the end of this ruby and diamond necklace is one of the most historic pearls in the world. It was discovered in the Gulf of Panama in the 1500s and King Philip II of Spain was one of its first owners. Burton bought it for Taylor at an auction in 1969 for $37,000, outbidding a member of Spains royal family. Taylor later commissioned a necklace to house it.
The Taj Mahal Diamond
Estimate: $300,000-$500,000
This historic Indian diamond was purchased by Burton for Taylors 40th birthday while the couple was waiting at John F. Kennedy airport during a layover. It traces back to the 16th century and bears the inscription of Nur Jahan, the wife of an emperor of the Mughal Dynasty. The story goes that the emperor gave it to his son, Shah Jahan, who gifted it to his wife, Mumtaz-i-Mahal. When his wife passed away, Shah Jahan ordered the Taj Mahal to be built in her memory.
The Edith Head Necklace
Estimate: $1,500-$2,000
While this is hardly one of the most expensive pieces, it was one of Taylors most treasured. Made of ivory theater tokens, it used to belong to Taylors close friend Edith Head, a costume designer. Because Taylor had always admired it so much, Head left it to Taylor in her will.
Ping-Pong Diamond Rings
Estimate: $5,000-$7,000
Burton gave Taylor this set of three diamond rings after losing to her at pingpong. Hed told her hed give her a diamond if she could score 10 points against him and she did.
Though there are still three months left until the auction, Kadakia seems excited; he says its rare that a collection with this sort of provenance comes about, and feels it hearkens back to a day that doesnt exist anymore.
"This jewelry has seen great times, he says. "The way Miss Taylor and Mr. Burton lived this way of life is gone and all of that is part of the jewelry collection."