Listen Up A-Rod: How to Handle a Big Workplace Screw Up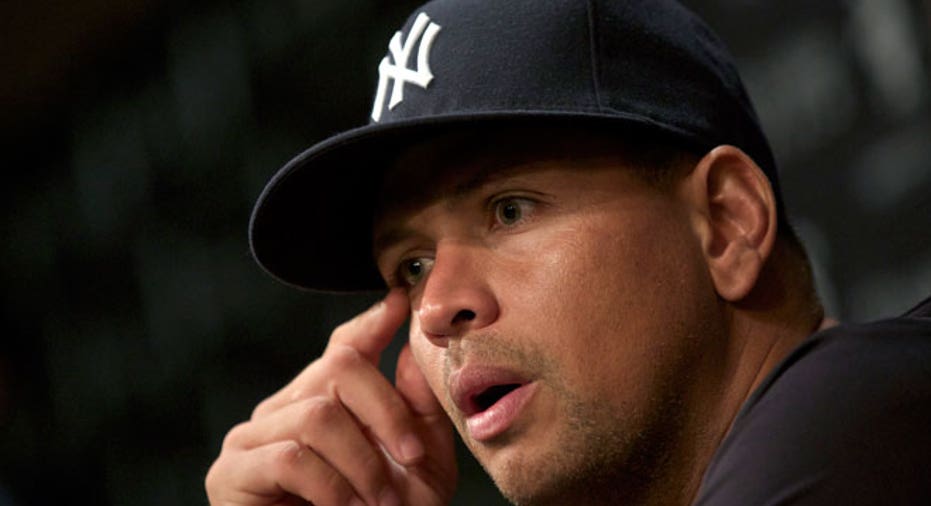 Baseball megastar Alex Rodriguez is facing a potentially career-ending situation after being suspended for 211 games for violating Major League Baseball's drug policy.
The third baseman plans to appeal the case, but the damage might be hard to undo: He got booed every time he was at the plate Monday evening against the Chicago White Sox. The 38-year-old has also been critical of his employer, the New York Yankees, as reports of his use of performance-enhancing drugs swirled.
We all make mistakes at the office, but what should workers do if they royally screw up in the workplace, a la A-Rod?
For starters, don't criticize your bosses, says Peter Shankman, branding expert and author of Nice Companies Finish First.
Rodriguez speaking out against the Yankees in press conferences is the equivalent of a worker blasting an employer on social media after misbehaving, he says. "You wouldn't go on Facebook and say, 'Wow, my boss sucks.' Be smarter: Gripe all you want to your best friends, but keep it off social media."
And while Rodriguez can't exactly keep his negotiations post-suspension private, Shankman advises workers facing problems with an employer keep the situation private to avoid office gossip and making the issue worse.
"Go in and talk to your boss privately and get it done," he says. "Get back to work and work as hard as you possibly can."
Workers should be proactive with their careers by establishing relationships with senior managers ahead of any workplace incidents, recommends Roy Cohen, career coach and author of The Wall Street Professional's Survival Guide.
"You should work to have supportive, protective relationships with senior managers," he says. "If you work on establishing loyal relationships with them, they will be more likely to protect you, even if what you did was bad."
Every worker should anticipate screwing up in one way or another and have a crisis management plan in place to help the problem from spreading, Cohen says.
"What would you do if you knowingly do something that can be perceived as wrong? People engage in bad activities and think, 'I will deal with it when a problem occurs.' That is the worst time to spring into action."
Cohen also says that if the legality of an employee's actions is called into question, as is the situation with A-Rod, make sure to get a good lawyer.
"You could get fired without severance when you may not be deserving of that," he says. "Make sure you have legal representation, as you may wind up agreeing to something you shouldn't have."
And a final tip from Shankman: Use forward thinking before making a questionable decision and be quick to not only own up to the mistake, but also fix it.
"It would be so beneficial if people thought, 'Well maybe I shouldn't do this,'" he says. "It would probably help a lot. But if you do screw up—get in front of it, own it, apologize and move on."