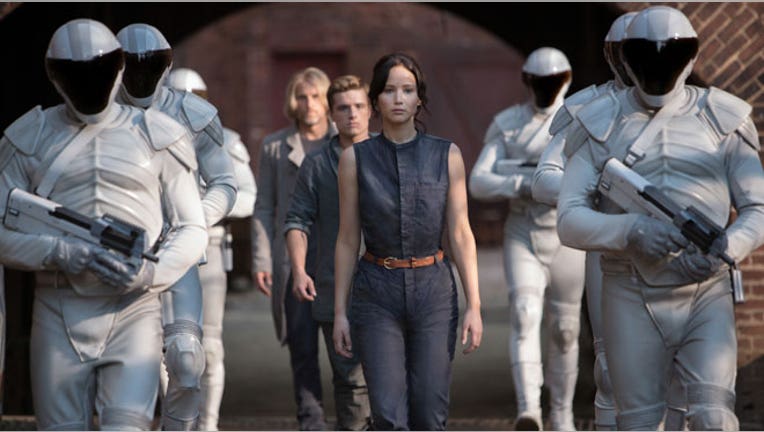 Lions Gate Entertainment (NYSE:LGF), distributor of the blockbuster Hunger Games movies, misled shareholders during a recent battle for control of the film and entertainment company, the Securities and Exchange Commission charged Thursday.
In a statement the SEC said Lions Gate executives failed to "fully and accurately disclose to investors a key aspect of its effort to thwart a hostile takeover bid."
As part of a deal to settle the charges, Lions Gate agreed to pay a $7.5 million fine and admitted wrongdoing.
Lions Gate's management, according to the SEC, participated in a series of "extraordinary corporate transactions" in 2010 that diverted millions of newly issued company shares to a "management-friendly director." The move was made to defeat a hostile takeover by another large shareholder who had been battling for control of the company for about a year.
But Lions Gate failed to disclose that the transaction was "a defensive strategy" intended to keep the film maker's current management team in power. Instead, Lions Gate claimed in SEC filings that the stock transactions were part of a previously announced plan to reduce debt.
Lions Gate has admitted that there was no previous announcement, according to the SEC.
"Lions Gate withheld material information just as its shareholders were faced with a critical decision about the future of the company," said Andrew J. Ceresney, director of the SEC's Division of Enforcement.  "Full and fair disclosure is crucial in tender offers given that  shareholders rely heavily on corporate insiders to make informed decisions, especially in the midst of tender offer battles."
The SEC's statement did not name either the director friendly to the old management team or the shareholder seeking control. A Lions Gate spokesman did not immediately return a call seeking comment.
The SEC said the large shareholder had acquired a 37% stake in Lions Gate through several tender offers and Lions Gate management didn't want the activist investor to acquire a larger, controlling stake.
So the company discouraged other shareholders from selling to the activist and sought a management-friendly stake holder to whom shares could be funneled to keep them out of the hands of the activist.
A complicated three-part plan to move the stock around was approved by Lions Gate's board of directors at a midnight board meeting on July 20, 2010, the SEC said. The company then issued a press release saying the transaction was part of a previously announced plan to reduce debt.
Lions Gate shares traded lower by 1.4% in early afternoon trading.