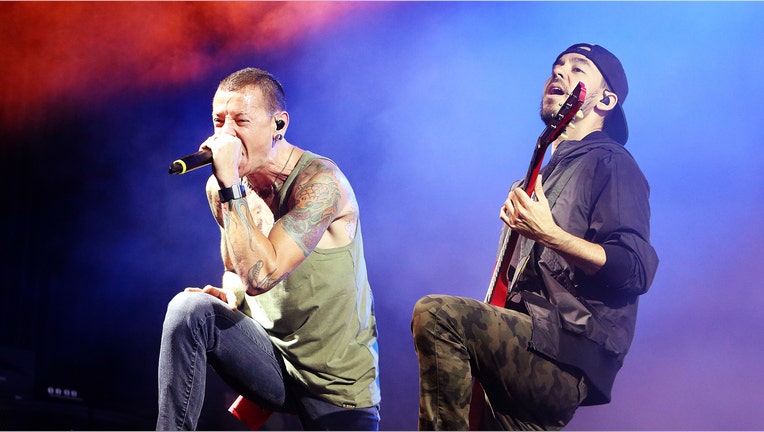 Linkin Park climbed back onto the music charts this week, days after the death of the band's frontman, Chester Bennington.
Billboard says the band's latest effort, "One More Light," re-entered Billboard's Top 200 album charts at No. 17 on the most recent chart. The band's popular debut, "Hybrid Theory," checked in at No. 27.
"One More Light" topped Amazon's list of best-selling albums Monday, while "Hybrid Theory" was fifth.
Linkin Park addressed Bennington's death in a statement posted to their Facebook account on Monday.
"Our hearts are broken. The shockwaves of grief and denial are still sweeping through our family as we come to grips with what has happened," the band said. "You touched so many lives, maybe even more than you realized."
More than 11 million copies of "Hybrid Theory" have sold since it was first released in 2000.
The band's 2003 follow-up "Meteora" was at No. 41 on the Billboard list, while 2007's "Minutes to Midnight" was at No. 115.
Bennington was found dead in his home near Los Angeles on Thursday. He was 41.
The Associated Press contributed to this report.