LinkedIn's 3Q Revenue Soars 56% on User Growth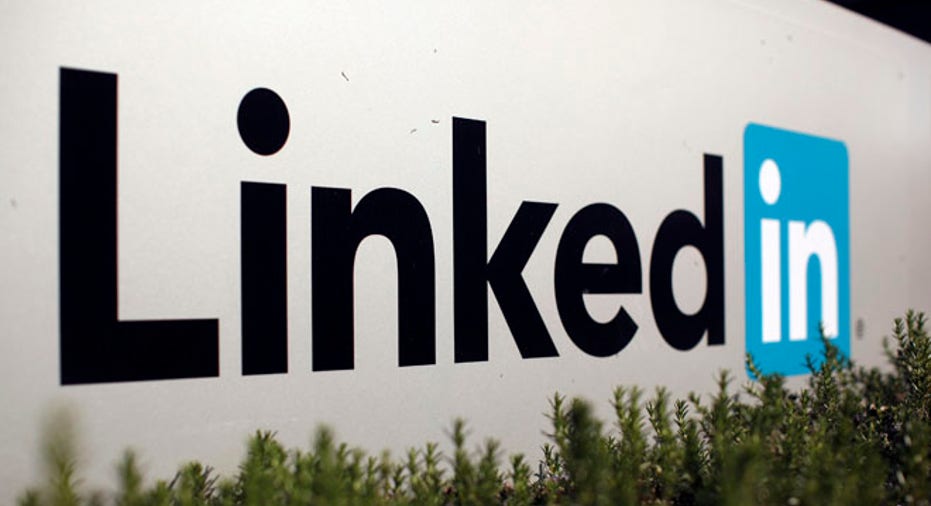 LinkedIn (NASDAQ:LNKD) logged a stronger-than-expected adjusted-profit and a 56% surge in revenue on Tuesday as the professional network continues to enjoy increased membership and user engagement.
Red-hot shares of LinkedIn dipped on the results as investors worried about below-consensus guidance for fourth-quarter revenue.
The company said it lost $3.4 million, or 3 cents a share, last quarter, compared with a profit of $2.3 million, or 2 cents a share, a year earlier.
Excluding one-time items such as stock-based compensation, it earned 39 cents a share, besting forecasts from analysts for 32 cents.
Revenue soared 56% to $393 million, exceeding the Street's view of $385.4 million. That marks a slowdown from revenue growth of 59% during the second quarter and triple-digit expansion last year.
Membership jumped 38% year-over-year to more than 259 million users.
"Increased member growth and engagement helped drive strong financial results in the third quarter," LinkedIn CEO Jeff Weiner said in a statement.
However, LinkedIn projected fourth-quarter revenue of $415 million to $420 million, which would miss consensus estimates on Wall Street for $438.1 million.
Management sees full-year revenue of about $1.5 billion, which is basically in-line with the Street's view of $1.51 billion.
"This has been a company that has consistently beat the bar and raised the bar…They can't continue to do this and continue to surprise us I guess," Rick Summer, a senior equity analyst at Morningstar, told FOX Business.
Summer has a "sell" rating on LinkedIn and a price target of $135, which represents a 45% discount to its closing price on Tuesday of $247.14.
"We think some sanity is going to creep back into these growth numbers in the long run," said Summer, who called the company's valuation of 18 times projected 2013 sales "a bit ridiculous."
LinkedIn said its talent solutions revenue soared 62% to $224.7 million and made up 57% of total revenue last quarter.
Marketing solutions revenue increased 38% to $88.5 million, making up 23% of total sales.
LinkedIn's premium subscription sales jumped 61% to $78.8 million last quarter.
Shares of Mountain View, Calif.-based LinkedIn fell 1.72% to $242.89 in extended trading on Tuesday. The retreat does little to dent LinkedIn's impressive 2013 surge of 115%.