LinkedIn Prices IPO at $45 a Share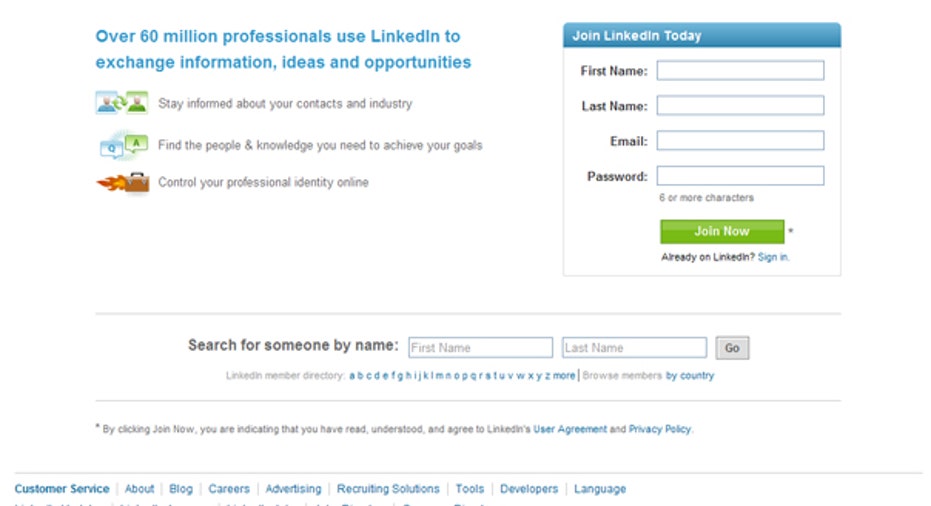 The eagerly anticipated initial public offering from professional social networking Web site LinkedIn priced Wednesday after the bell at $45 a share.
LinkedIn's shares will debut tomorrow on the New York Stock Exchange under the symbol 'LNKD' and analysts expect strong demand once the shares hit the market.
Earlier in the week, pre-pricing demand allowed LinkedIn to raise the IPO price range by 30%. The company had initially thought to sell its shares at a range of $32 to $35 but bumped that up to $42 to $45.
LinkedIn raised more than $350 million through the sale of 7.8 million shares.
LinkedIn is the first of several high-profile Internet companies widely expected to sell their shares to the public in offerings likely to generate investor frenzy. Social networking behemoth Facebook and online bargain organizer Groupon could follow within the next year.
The pricing gives LinkedIn a market cap of more than $4 billion, which makes the IPO the most valuable U.S. Internet IPO since Google's (NASDAQ:GOOG) in 2004, according to Renaissance Capital, a Greenwich, Ct., IPO research firm.
Launched in 2003, the Mountain View, Calif., based company has emerged as a sort of Facebook for primarily white collar workers looking to connect and network with other professionals. According to the company, more than 100 million users are registered in over 200 countries.
"With an expanding user base and rising member engagement driving more data onto its platform, the company has established three fast-growing and high-margin revenue streams: enterprise recruiting solutions, targeted advertising and premium subscriptions," a Renaissance analyst wrote in a research note.
The company said in a recent regulatory filing that its 2011 first quarter revenues had risen 110% to $93.9 million from $44.7 million a year earlier largely due to an increase in the use of one of its features that allows employers to recruit workers. Many technology companies use the site and tech jobs are returning as the economy gradually improves.
In the same filing the company said it added it added more than a million new members every 10 days during the second half of 2010.
Morgan Stanley (NYSE:MS), Bank of America's (NYSE:BAC) Merrill Lynch unit and J.P. Morgan (NYSE:JPM) are lead managers on the deal.