Lilly Lung Cancer Drug Extends Survival in Trial, Shares Rise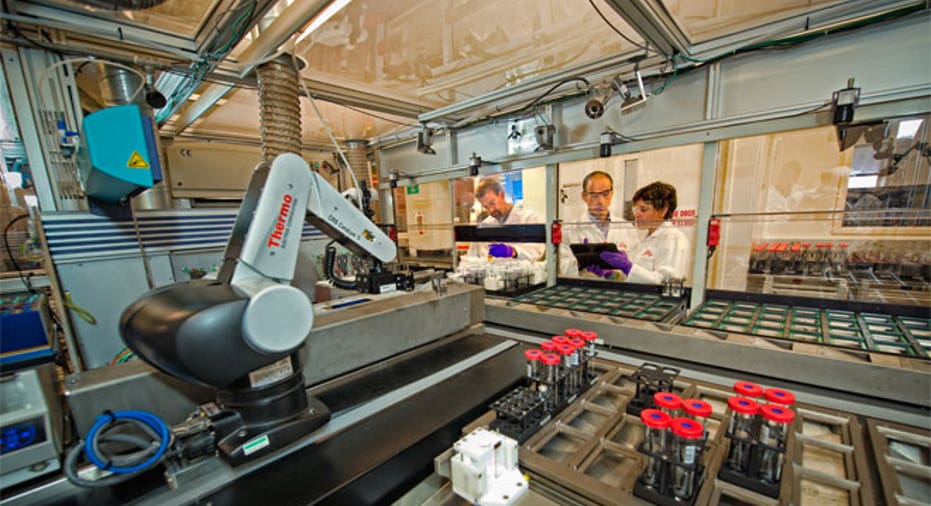 Shares of Eli Lilly (NYSE:LLY) climbed 4.5% Tuesday morning after the drug giant revealed positive late-stage trial results for a drug being studied as a treatment for lung cancer.
The Phase III study, called SQUIRE, met its primary endpoint of increased overall survival of patents with stage IV metastatic squamous non-small cell lung cancer when administered with Lilly's necitumumab drug in combination with gemcitabine and cisplatin.
That drug combination, which is being compared to using chemotherapy alone, is expected to be administered as a first-line treatment.
"If approved, necitumumab could be the first biologic therapy indicated to treat patients with squamous lung cancer," Lilly Oncology vice president of product development and medical affairs, Dr. Richard Gaynor, said in a statement.
Shares of Lilly were up close to 5% in early trade to $56.28. They are up 30% over the last 12 months.
SQUIRE enrolled 1,093 patients with confirmed stage IV squamous non-small cell lung cancer (NSCLC) who had received no prior therapy for metastatic disease.
Necitumumab is a monoclonal antibody designed to block a receptor that when otherwise activated is correlated with malignant progression.
Lung cancer is the leading cause of cancer death in the U.S. and in most other countries, with NSCLC accounting for 85% of all lung cancer cases.