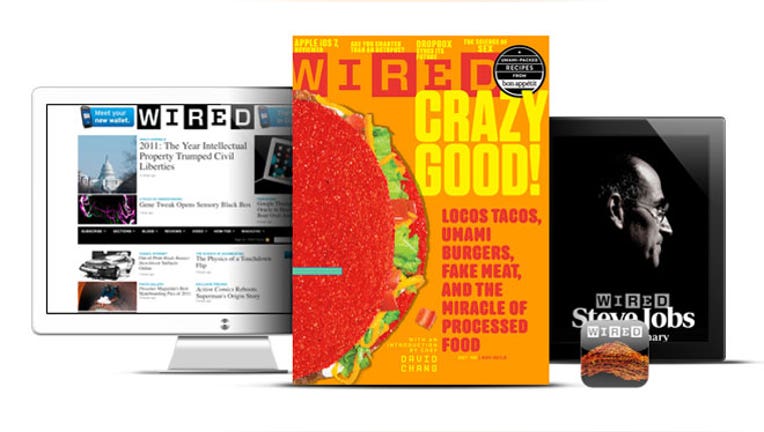 If you've ever flipped through a tech magazine, chances are there's been an item or two that you'd like to have, and now all it will take is a simple click to make it yours.
MasterCard (NYSE:MC) and Conde Nast are rolling out a new service called ShopThis on Oct. 15, which allows Wired magazine tablet readers to instantly purchase items they see in articles and advertisements by tapping a shopping cart icon on the page.
The feature is likely just the start of future features under the Conde umbrella, which includes major publications such as Vogue and Vanity Fair. Right now, the credit company is only partnering with Wired, and MasterCard declined to say if there were plans for expansion.
Sharon Maddaloni, vice president of product development at MasterCard, says as consumers move more toward a digital lifestyle, they are continuing to demand new shopping experiences.
"They can purchase multiple products from multiple places," Maddaloni says. "This was a research and development initiative by MasterCard Labs to unveil how to provide value with digital commerce to retailers, and to provide the consumers a holistic and seamless shopping experience."
But that "seamless shopping experience" has some experts worried that it will lead to more overspending.
"I think consumers are going to get sucked into a lot of impulse buys when they only intended to check out the latest technology," says Julia Scott, blogger and founder of BargainBabe.com. "It's an interesting step in bridging advertising and editorial, and a quick click is a great way to pad bottom lines nicely and to give consumers what they want."
Scott says the feature could become more troublesome if it's rolled out to fashion magazines, as consumers will likely be drawn in even further.
"Who doesn't pick up a fashion magazine and say, 'I want that look' or 'that would look great on me because it looks great on the model?' " Scott says.
"Publishers have been trying to figure out how to make money, and ecommerce has been something they haven't directly dealt with, so they are trying to find a business model that works for them. Shop-able content takes this a step further."
But Maddaloni points out that the company is meeting consumer demand.
"It's all at the discretion of the consumer," Maddaloni says.