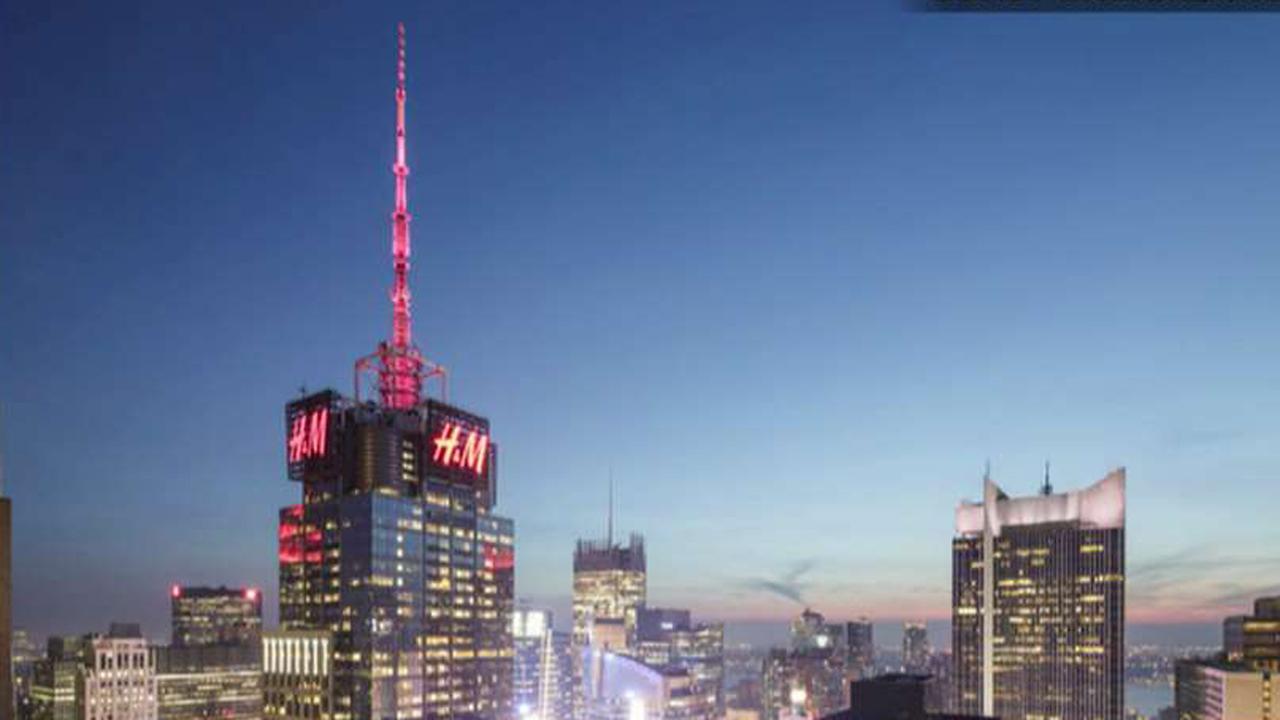 The color of the New York City skyline may now be controlled in the palm of your hands with a few taps from your smartphone.
Spireworks, an exclusive invitation-only web-based app, allows users to control the light on two of New York's skyscraper spires, the Bank of America Tower (NYSE:BAC) and 4 Times Square.
In an interview on FOX Business, Spireworks founder Mark Domino said the app has grown through a private membership which began with a small group of family, friends, including key stakeholders of the building owner, the Durst Organization.
"The design of the whole app initially was to animate the lights, not with like with some computer code that runs autonomously but for all the people to liven the lights," he said.
The app's effects are triggered through pulses and sprites using RGB LED lights that can be changed dynamically over a network. Each installation will allow for a small number of concurrent users to share control.
"You only get a two minute turn and then there's sort of like five people at once on each spire and que", Domino said. "It's kind of like the jug band theory of collaboration, right, like you all get to do something different and it is through the contrast of things happening that is fun."
Domino hopes to tie the interactive lighting idea to New York City's philanthropic trend of illuminating some of the city's iconic buildings to make you aware of a charitable cause.
"It might be something where the colors may not always correspond to the cause. It might be a ramp up to a particular date to a cause," he said.