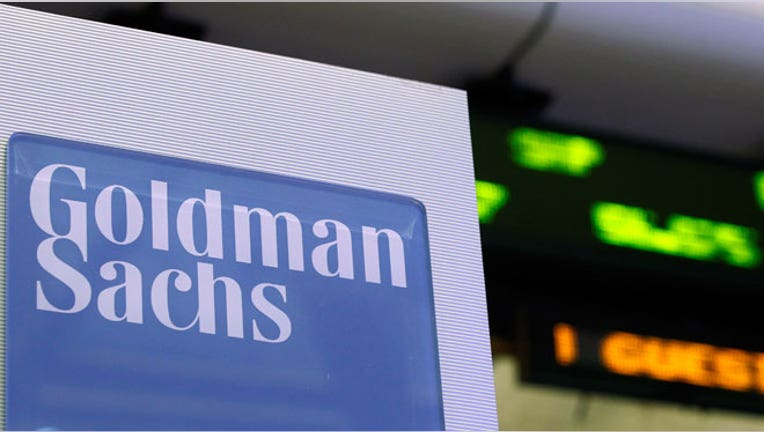 Goldman Sachs (NYSE:GS) hit an earnings homerun on Wednesday by revealing fourth-quarter earnings and revenue that blew away estimates thanks to robust underwriting revenue.
Shares of the Wall Street heavyweight rallied about 2.5% on the news, easily outperforming shares of rival J.P. Morgan Chase (NYSE:JPM), which also reported better-than-anticipated results before the bell.
Goldman said it earned $2.89 billion, or $5.60 a share, last quarter, compared with a profit of $1.01 billion, or $1.84 a share, a year earlier.
Expectations on Wall Street had been for much more modest bottom-line growth to just $3.78 a share.
Total revenue soared 53% to $9.24 billion, easily trumping consensus calls from analysts for just $7.91 billion.
"While economic conditions remained challenging for much of last year, the strengths of our business model and client franchise, coupled with our focus on disciplined management, delivered solid performance for our shareholders," CEO Lloyd Blankfein said in a statement.
Goldman's results were boosted by strong investment-banking revenue of $1.4 billion, which represents a 64% surge year-over-year and a 21% gain from the third quarter.
Equity underwriting revenue jumped 59% from the year before to $304 million, while debt underwriting more than doubled to $593 million
Net revenue in Goldman's institutional client services rallied 42% to $4.34 billion. Within that group, revenue from fixed income, currency and commodity trading climbed 50% from the year before. Equities revenue gained 36% to $2.3 billion.
In another sign of improving health, Goldman's annualized return on equity stood at a healthy 16.5% for the fourth quarter.
"The firm's strategic position provides a solid basis on which to grow and generate superior returns," Blankfein said.
While Goldman said its expenses were essentially unchanged at $22.96 billion in 2012, the ratio of compensation and benefits to net revenue for the year fell to 37.9% from 42.4% in 2011. Total compensation and benefits expenses rose 6% to $12.94 billion.
Goldman also continues to bolster its balance sheet as the company's Tier 1 capital ratio rose to 16.7% at the end of the fourth quarter, up from 15% at the end of the third quarter. On the other hand, global core excess liquidity dipped slightly to an average of $173 billion from an average of $175 billion in the third quarter.
Wall Street applauded the earnings beat from New York-based Goldman, driving its shares up 2.54% to $139.03 in premarket trading on Wednesday. Goldman's shares were already up 6.3% so far in 2013 and 37% over the past 12 months.
By comparison, Morgan Stanley (NYSE:MS), which is set to report results on Friday, has rallied 23% over the past year.