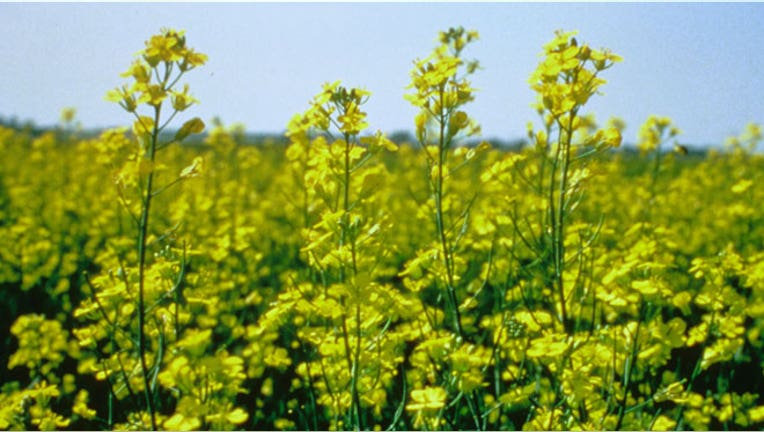 Monsanto (NYSE:MON) beat the Street on Wednesday with a 35% leap in fiscal third-quarter earnings as the world's largest seed maker capitalized on robust sales.
The St. Louis-based agriculture company said it earned $937 million, or $1.74 a share, last quarter, compared with a profit of $692 million, or $1.28 a share, a year earlier. Excluding one-time items, it earned $1.63 a share, topping estimates of $1.60.
Revenue jumped 17% to $4.22 billion, besting the Street's view of $4 billion.
"With our most significant selling seasons wrapped up, the third quarter gives us a near complete view of our business for the fiscal year and I feel very good about where we stand," CEO Hugh Grant said in a statement.
Looking ahead, Monsanto said it is sticking to its forecast for full-year EPS of $3.65 to $3.70, compared with consensus calls from analysts for $3.70. Free cash flow is expected to range between $1.7 billion to $1.8 billion.
Monsanto also said it expects to grow earnings in the mid-teens on a percentage basis on an ongoing basis during fiscal 2013.
"As I look to 2013 and beyond, I am confident as our momentum is now validated with sustained business results and I believe the opportunity ahead for our customers, our business and our owners is significant," said Grant.
Monsanto said sales in its seeds and genomics segment climbed 18% last quarter to $481 million amid strong U.S. corn and soybean sales.
Wall Street had a muted response to the results, nudging Monsanto's shares 0.4% higher to $78.14 early Wednesday. The gains put the shares on track to slightly add to their 2012 rally of about 11%.