Life After Lehman Brothers: Dick Fuld's Murky Investment Secrets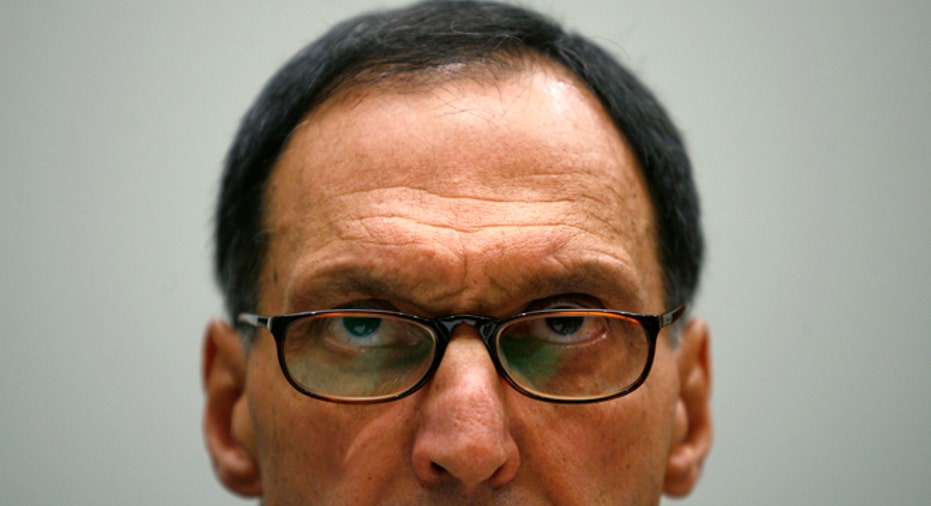 Since his inglorious exit as chief executive of Lehman Brothers in 2008, Dick Fuld has preferred to keep a low public profile. But nearly from the moment the storied investment bank filed for bankruptcy, Fuld has been planning, albeit quietly, a comeback as a dealmaker.
It might sound like pure hubris that the man many people blame for the downfall of what was then the fourth-largest U.S. investment bank, the triggering event for the broader financial crisis, also believes he should have a second chance on Wall Street.
But the notion isn't crazy – at least to Fuld.
During his long career, nearly all of which he spent at Lehman, Fuld was known as "The Gorilla" for his tough demeanor and endless drive to make the firm among Wall Street's top investment banks -- which it was, at least until its fall.
Now, at 69 years old, Fuld is laying the groundwork for his return to the business that made him both wealthy and seen by some as a public pariah.
In 2009 he rented an office in midtown Manhattan, created a  boutique investment firm he named Matrix Advisors, and together with a handful of staffers, Fuld was once again pitching deals using the Rolodex of contacts he gleaned during his long career.
One of his first deals—and possibly the biggest for Fuld since leaving Lehman-- involved an insurance company called "In The Car."
The concept was simple: When partnered with an insurance provider and an automobile manufacturer, In The Car would offer a new type of incentive plan to consumers. Instead of cash or favorable financing terms, consumers would get a year of free auto insurance with every car purchase.
Some investors presented with the idea thought it was farfetched. They questioned why a car company would want to offer free insurance instead of a simple cash rebate to entice buyers.
But others didn't think the idea was so outlandish, and by 2011, In The Car started to take off. Fuld and the company's CEO, Robert Wallach, an insurance executive he had known for nearly 30 years, convinced insurance giant MetLife (NYSE:MET) and car manufacturer General Motors (NYSE:GM) to take part in a pilot program in two states. GM would sell the cars through its dealers, while MetLife agreed to provide the insurance policy.
Of course, no investment is guaranteed, but the way Wallach and Fuld explained In The Car to investors, it was as close to a sure thing as you can get on Wall Street, several investors told FOX Business. And the company's new partners seemed ready to agree: GM, under pressure to sell cars after receiving a government bailout to survive the recession, believed it could buy the insurance from MetLife at a wholesale price and easily earn a decent profit based on the volume of cars sold, people at the company said at the time.
MetLife had no problem giving GM such a discount since it would have access to GM's large consumer base for future sales, people at MetLife said. Moreover, car buyers, hurting from the economic slowdown from the financial crisis, would have gotten a break on one of their biggest expenses, buying insurance.
In The Car, meanwhile, would earn fees and commissions for every car sold. Based on Wallach's projections of sales, the company was worth $20 million – a valuation that was touted to raise millions of dollars from investors, according to people who were pitched the deal. Eventually other investors came to believe that the company was worth as much as $50 million, people close to the company said.
But today In The Car is anything but a success story.
Both MetLife and GM were out of the pilot program in the fall of 2011 after just two months when GM determined that other incentive programs proved more efficient in promoting car sales.
New management replaced Wallach as CEO; the new chief,  Sanford Rich, said based on his investigation, he believed that Wallach  misused millions of dollars of investor cash both to pay his own salary and make whole original investors in the company with money he raised from a group of new investors.
Wallach, for his part, denied he misused the funds, but agreed with almost everyone else involved in the company that In The Car has never lived up to its advanced billing.
According to some investors, In The Car is virtually worthless, having been recently valued at just $500,000.
 When Money Gets Personal
The travails of In The Car go beyond money. Wilmington, Del. businessman Tom Smith, a former Morgan Stanley (NYSE:MS) executive, told people his wife lost her $650,000 investment in the outfit as a result of mismanagement of the company's finances. People who know him said he blamed both Fuld and Wallach among others for hyping In The Car's prospects for success.
On May 3, Smith's wife Lindsay Smith reported her husband missing after he failed to return cell phone calls and text messages. It had been a rough couple of weeks for Tom Smith; he grew increasingly agitated that his wife's money would never be recovered, she confirmed. He told people associated with the company that he believed a fraud had taken place and that they should refer the case to securities regulators, his wife also confirmed to FBN.
Tom believed in the truth and he always said Wall Street was a dirty business. As this was happening something in him just snapped."
And some investors blamed him for alerting FBN to the company's problems. Those arguments turned ugly; one of the investors threatened to sue Smith, his wife said.
On May 4, police told Lindsay that they found her husband dead at a local construction site. He had hanged himself. Tom Smith was 57.
Shining Light on Fuld Post-Lehman
Wallach, for his part, denies that he did anything wrong in selling the concept to investors and insists that his salary, expenses and use of investor cash was approved by the company's general counsel and board. He left the company at the end of 2011, and he blames current management for In The Car's sad state of affairs.
"Based on a round of financing, it was worth $50 million when I was there; now it's worth next to zero," Wallach told FBN. "That should tell you something."
Fuld and his attorney declined numerous requests for comment.  His attorney also did not respond to a detailed email about this report.
Fuld remains an investor in In The Car and is in regular contact with current management, according to the latest CEO of the company, Jasper Jackson.
The messy details surrounding In The Car and Fuld's involvement in the troubled company have not been reported until now. But they shed more light on his post-Lehman career as a dealmaker, and how one of the key figures in the financial crisis has fared now that he is no longer Wall Street royalty.
It hasn't been easy.
Fuld's brokerage record shows that civil regulatory investigations involving his role in Lehman's demise, as well as a number of civil lawsuits filed by investors remain "pending" more than six years after the firm's collapse. Far from the big deals that he managed as Lehman's CEO, Fuld has worked mostly on the fringes of Wall Street in recent years.
For a time, he was affiliated with a company called Legend Securities, which focuses on lightly regulated micro-cap companies also known as "penny stocks." He left Legend at the end of 2011, records show, though he continues to list Matrix as his principle place of employment.
Of the deals he has done, the vast majority wouldn't be handled by Lehman or any other major Wall Street firm; they consist of tiny financings, such as the sale of the National Stock Exchange, and more speculative ventures like In The Car, which could complicate Fuld's efforts to repair his reputation as the memory of the 2008 financial crisis fades.
Indeed, friends say Fuld privately bristles at the popular post-financial crisis narrative that the decision to invest in risky real estate deals while he was CEO was the sole cause of Lehman's collapse. Instead Fuld takes pride in the fact that during his 40-year career, all of it at Lehman, he built the bank into a Wall Street powerhouse.
He believes staunchly that Lehman's collapse wasn't the mistake of one man, but the result of a short-term panic that engulfed the entire financial system, friends said.
Those people also say that to this day, Fuld holds particular animus for regulators like former Treasury Secretary Hank Paulson who arranged the 2008 bank bailouts. Lehman, Fuld believes, would have survived the crisis if Paulson had granted Lehman the same assistance he handed to the likes of Goldman Sachs (NYSE:GS), Morgan Stanley and Citigroup (NYSE:C).
And now he may be looking to set the record straight not just through dealmaking but by discussing Lehman publicly for the first time since he was grilled by Congress investigating the firm's bankruptcy in 2008. Thursday, Fuld is scheduled to speak at the Macrum MicroCap Conference in New York.
According to a press release, Fuld will discuss "the strategy employed by Lehman Brothers to become one of the world's leading investment banks, aspects of the financial crisis, the current capital market environment, and the keys to success for today's growth companies choosing to access the capital markets."
Luring Investors to In the Car
It's difficult to say how the details surrounding In The Car will affect Fuld's prospects for post-Lehman redemption. His involvement with the company can be traced to 2004, when Wallach – who developed and patented the concept of marrying car sales with a year of free insurance – said he approached Fuld for a personal investment of $1.5 million into the nascent venture.
At the time, Fuld was among the highest paid executives on Wall Street, earning close to $500 million during his 15 years as Lehman's CEO. What may have seemed like an insignificant investment then loomed large after the Lehman bankruptcy in 2008 and Fuld was scrambling for work.
Fuld was still considered a millionaire, but along with his reputation he also lost a massive chunk of his net worth in Lehman's bankruptcy.
Enter Wallach who asked Fuld to help market In The Car through his Wall Street contacts.
Wallach, Fuld and a handful of others, including Wallach's ex-wife were, at that time, the company's largest investors. But Wallach had big plans for growth. He wanted to raise new capital, and began pushing to establish In The Car as a licensed insurance agency that could operate in all 50 states.
Wallach also needed lobbyists, particularly ones in California, a state that represents possibly the largest car selling market in the country. The problem for Wallach: California independent insurance agents were a powerful political force and they viewed In The Car as a competitive threat. At one point, the company hired a fixture in state politics, former San Francisco mayor and state assembly speaker Willie Brown to lobby insurance regulators to give In The Car the green light to proceed, people associated with the company said.
Brown didn't return a call for comment, but Wallach confirmed briefly hiring him.
Wallach, meanwhile, began pitching potential new investors; he told several of them that obtaining California's approval was a near certainty based on conversations he had with state officials, and with California in the bag, the company's valuation would soar.
While Wallach handled most of the pitches to potential new investors, Fuld had also been on at least one of the investor calls, people with direct knowledge of the matter said. Lindsay Smith, for example, told  FBN that her husband recalled one conference call in 2011 where the former Lehman CEO displayed his famous hard-nosed negotiating style, giving another investor, Philadelphia-based private equity veteran Warren "Pete" Musser, just hours to put another chunk of money into the company. Wallach, for his part, says it was he, not Fuld, who managed to convince Musser to put in the cash.
But Fuld's main focus was securing MetLife and GM as partners. He knew the insurance company and its CEO Steven Kandarian well. It was Kandarian, after all, who held extensive talks with Fuld to buy Lehman in 2008. But Kandarian ultimately declined the offer after he and his team reviewed Lehman's holdings of soured real estate transactions that ultimately led to the firm's bankruptcy.
Fuld didn't hold any grudges as he and Wallach described to MetLife executives why In The Car would be a profitable business, a MetLife spokesman confirmed to FBN.
Dream Team
By most accounts, Wallach and Fuld made a good team as they negotiated with MetLife and GM, and raised millions of dollars in additional capital.
The men had a long history together. They first met in the early 1980s when Fuld hired Wallach as an executive in the Lehman bond department. After just two years, Wallach left Lehman to run a Long Island, New York-based insurance company called The Robert Plan started by his father.
Like Fuld, Wallach's business career had seen its share of troubles. In 2006, American International Group (AIG) sued him for allegedly siphoning money out of a joint venture. Wallach denied the charge and countersued; the case was eventually settled and terms aren't publicly available.
In 2008, the same year Lehman imploded, The Robert Plan filed for Chapter 11 bankruptcy protection and eventually liquidation; Wallach himself also filed for bankruptcy, records show
Still, Fuld had told more than a few people associated with In The Car that he believed Wallach was "brilliant" in terms of coming up with ideas that can be translated into business ventures. Wallach was also a good salesman; he loved to tell stories about his business exploits and personal life as he pitched In The Car to investors. One such story involving his military turns out not to be true, these people say. Wallach, who according to his LinkedIn (NYSE:LNKD) profile graduated from Columbia University's prestigious business school with an MBA also said he served in the military during the Vietnam War, and lost one of his eyes while saving a friend during a firefight.
By the first half of 2011, MetLife and GM agreed to test In The Car in Washington and Oregon—and promised a bigger rollout depending on success. By mid-2011 dozens of states gave In The Car regulatory approval to offer the service. GM, for one, was so optimistic it had paid for ads touting In The Car for the upcoming Super Bowl.
It was around this time that Wallach approached Musser to gauge his interest in being the company's largest investor. Before private equity was dominated by the likes of Blackstone (NYSE:BX) and KKR (NYSE:KKR), Musser was one of its biggest and most successful players. He funded dozens of companies through Safeguard Scientifics, an investment firm that he founded in 1955.
During his long career, Musser helped Comcast (NASDAQ:CMCSA) founder and former CEO Ralph Roberts build the company into the nation's largest cable provider. Musser also prodded the entrepreneur Joseph Sigel to start QVC. An award at Temple University's business school is named after him and with good reason: By the late 1990s, Musser was estimated to have had a net worth of close to $1 billion.
But he lost nearly all of it by speculating on technology stocks during the dot-com bubble, and as his net worth fell Musser became one symbol of the era's excess. The Wall Street Journal and Fortune ran long exposés about Musser's fall from one of the deans of the private equity business, to a gambler in risky Internet stocks.
If Musser shared a common trait with Fuld it was perseverance in the wake of an embarrassing defeat. Musser left Safeguard in 2001, and went back to his roots by forming the Musser Group, a new private equity firm, which according to its website, "helps entrepreneurs take their companies to the next level."
Fast forward to 2011, Musser was now in his mid-80s, and according to business associates, an easy target for a sales pitch that In The Car was destined to be a wild success. Fuld's presence certainly helped, adding the imprimatur of Wall Street respectability to the venture. And before long, The Musser Group's investment totaled around $8 million after several rounds of fundraising, Rich, the former CEO, said.
Musser declined repeated requests for an interview, but people close to him including Rich confirmed that he assembled about a dozen people to take part in the deal. Those people included Ira Lubert, a multi-millionaire private equity executive based in Philadelphia, and Thomas Lynch, a retired rear admiral in the Navy and former superintendent of the US Naval Academy.
Lynch appears in advertisements that air on the Fox News Channel and FBN as the head of a company called "New Day USA," which says it provides home mortgages to veterans.
Both men confirmed their investments in the deal and referred calls to Musser.
Others associated with Musser came from more modest means. They included Smith's wife Lindsay, who had a $650,000 investment in the company. Tom Smith had a varied career in finance. He spent some time at Morgan Stanley and then, according to a Bloomberg profile, he was listed as a "managing director" of the Musser Group. More recently, he started his own consulting business.
In an interview, Lindsay Smith said her husband warned Musser about putting additional money in In The Car because he didn't believe the hype surrounding company's value.
But Musser couldn't be dissuaded, she said. In fact he was so excited about the company's prospects that he purchased a vanity license plate for his Cadillac with the words "The Car" scrolled across it. He included news of the investment on the Musser Group's website. "GM announces free car insurance with purchase of a new car, 'In The Car' a Musser Group partner company partners with GM and Met Life to create this unique offering," read an item that linked to a July 7, 2011 Fox News article about the pilot program taking place in Oregon and Washington and plans by GM to expand to other states depending on sales.
But Musser's excitement was short lived.
As the pilot program continued, GM began questioning whether the insurance incentive provided enough "lift" in sales to justify offering the program nationwide. In other words, the car company could sell more cars using other incentives than it could by offering a year of free insurance, people who spoke with GM said.
Another big hurdle for GM: Despite Wallach's assurances, California decided not to approve the program. The pressure from the independent insurance agents apparently overwhelmed even Willie Brown's lobbying abilities.
With GM exiting, MetLife dropped out of the program as well.
"We participated in the pilot program with GM because we thought it would boost our sales of auto insurance," a spokesperson for MetLife said. "The pilot was ended by GM after two months. We did not participate in marketing the program to other investors."
A GM spokesman declined to comment, but would not deny the details of the company's involvement,
Then the finger pointing began.
Some investors began to question Wallach's judgment and truthfulness about In The Car's prospects. Tom Smith did some research on Wallach. Smith, for example, discovered Wallach never served in Vietnam despite his claim that he lost his eye saving a friend during battle, his wife confirms. In an interview with FBN, Wallach acknowledged that he told investors and Fuld he served in Vietnam and that it was untrue. In fact, he said, he lost his eye in a childhood accident.
"When Wallach told Fuld the Vietnam thing was false Fuld got nuts and was wildly angry," Rich, who overheard the conversation, said.
Investors began to wonder what other yarns Wallach had spun.
"I remember one time Fuld telling me Wallach was brilliant but you can't trust a word he says," Rich said to FBN .
Changing of the Guards
In late 2011, Musser discovered at a meeting that In the Car had no cash on its balance sheet despite Wallach's successful efforts to raise money, Rich said. He immediately brought in Rich as the company's new CEO, while Wallach remained on as president, Rich added.
Rich's first assignment as CEO was to sort out what Musser believed was a financial mess. It didn't take long for Rich to figure out what went wrong, he said: after reviewing the company's financial documents, he found that Wallach paid a few expenses but he took the vast majority of the money he raised from the Musser Group, and transferred it to older investors, including Wallach's ex-wife. Rich said financial statements also showed that Wallach used the remaining cash to pay himself $1 million in salary—a sum Wallach said in an interview with FBN is closer to $600,000.
Rich said he confronted Wallach with what he found; Wallach, Rich said, told him he was owed the money because he had worked as CEO without a salary for more than a year. Wallach then explained to Rich that he paid off older investors with the new investors' cash because he didn't want to dilute the holdings of people like Musser who would retain all the benefits when In the Car took off.
"I remember telling Bob 'that's all well and good if this is a success, but if it's not, they're going be calling you a crook,'" Rich said in an interview with FBN.
Wallach told FBN that he left In The Car at the end of 2011, and has had little to do with its management since. His shares have been turned over to the bankruptcy court, he said.  He also reiterated that the money transfers were totally legal and appropriate, and they were approved by the company's board and general counsel.
"Sandy Rich is a liar," Wallach told FBN. "When I left the company one of the investors did a full forensic audit of (In The Car's) finances and they were perfectly in order."
Wallach also said MetLife has made "royalty" payments to the company of as much as $1 million.
"Where did it go?," he asked.
Rich, meanwhile, said he remains less sanguine about Wallach's tenure as CEO. He said Wallach had total control over In the Car's finances and could sign off on any expenditure. Rich said when he presented his analysis to Fuld, he was incredulous.
"Fuld said he had no idea about the money transfers or that Wallach had paid himself so handsomely," Rich said.
Rich, now an executive at the U.S. Pension Benefit Guaranty Corp., then recommended to Musser that he should seek legal action to recoup his money.
"You can't go after Wallach; he's in bankruptcy, but you can go after the people who got the cash that Musser's people put in," Rich told FBN.
No lawsuit has been filed.
Through much of 2012, Rich continued negotiating with GM, MetLife and other potential partners.
"We met with them a bunch of times, and we never could make the numbers work to their liking," Rich said.
He said he also spent a considerable amount of time with Fuld; Rich said his investigation showed that Fuld didn't take any money out of the company, as a result, his investment is worth about as much as everyone else who didn't get paid out by Wallach.
At one point in 2012 Fuld proposed that Matrix be hired as a consultant to help In the Car regain its lost momentum, Rich said.
"I told him that makes no sense," Rich recalled. "The company didn't have any money to pay me as CEO much less a consultant."
Rich left In The Car in 2013 and he was replaced by an insurance lawyer, Jasper Jackson, who once worked for Wallach as attorney with the Robert Plan. Jackson said he has little contact with Wallach in his current role, though he often meets with Fuld about the company's potential, which he believes still exists.
"At some point a car manufacturer is going to realize that this program gives them a competitive advantage particularly when the economy slows and sales drop," Jackson said. "Auto insurance is very costly."
Either way, In The Car today is a far cry from the company it was back in 2011. Rich said that Musser has removed the In The Car license plate from his Cadillac.
In recent weeks Musser also removed any reference to In The Car from his website. It was around that time in early May that Musser also threatened to sue Tom Smith, Smith's wife Lindsay said in an interview.
Though Smith and Musser had been close for years, the relationship became strained as In The Car's valuation plummeted, and investors, including his wife, found that their money had been lost, Lindsay Smith said.
Tom Smith said he believed these investors were "victims of fraud," she added. When Musser was alerted that FBN was inquiring about In The Car, he alleged that Tom Smith was the leak and said he was preparing legal action against him, Lindsay Smith added.
Within days of the threat Tom Smith took his own life.
Rich, who remains in close contact with Musser, confirmed that his old boss was concerned that any adverse publicity would doom the company's chances for good, but he added "economics kills deals not bad publicity."
Lindsay Smith, meanwhile, is still searching for answers as to why her husband, a man with great potential work ethic, and a strict sense of right and wrong, would take his own life.
"Tom believed in the truth and he always said Wall Street was a dirty business," she told FBN. "As this was happening something in him just snapped."