Life After Being On the Lam: What's Next for NY Escapee Sweat?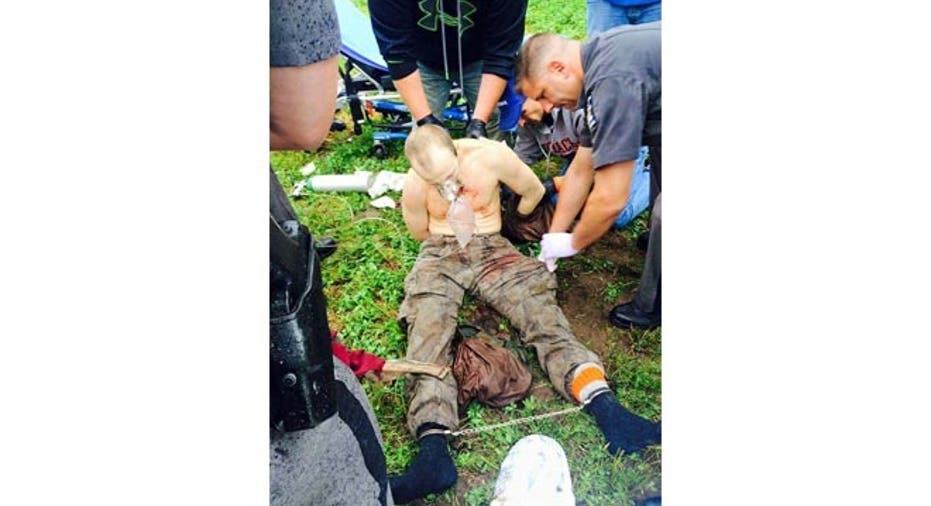 After 22 days on the run, and less than two miles from the Canadian border, prison escapee David Sweat was caught. He was shot twice in the torso by a State Trooper and is now listed in critical but stable condition at an upstate New York Medical Center. According to a hospital press conference, Sweat will likely remain at the medical facility for a few days.
Sweat's partner in crime, Richard Matt, wasn't so lucky, he was killed in a confrontation with law enforcement Friday after he coughed and alerted troopers to his whereabouts.
In a press conference Sunday, New York State Governor Cuomo said the daring escape was "done with facilitators, it was done with cooperators."
"They want to pick apart Sweat's brain because he has the inside scoop on dirty dealings at Clinton Correctional," says Larry Levine, a former Federal Inmate and the Founder of Wall Street Prison Consultants.
There were approximately 1,300 federal, state and local law enforcement members involved in hunting down the convicts since their escape on June 6th, with hopes of getting at least one of them alive so they can share their tale of how the pair managed to escape and stay on the run for so long.
"There are undoubtedly going to be several nervous people who are either employed at, or an inmate at Clinton Correctional," adds Levine. "First and foremost being Joyce Mitchell and Correctional Officer Palmer who are now in custody."
Joyce Mitchell, 51, a prison tailor was arrested on June 12th in connection with the escape. Police say she had a relationship with both of the inmates and was believed to be their getaway driver but backed out last minute.
Gene Palmer, a long-time Clinton Correctional Facility guard, was also arrested for helping deliver tools to the inmates before they escaped.
On Monday, Governor Cuomo confirmed to the FOX Business Network the state will be pursuing cases against Mitchell and Palmer.
Levine says upon Sweat's transfer back to a state prison, he will immediately face disciplinary proceedings.
Sweat, who was serving a life sentence for killing a sheriff's deputy, will now likely face charges of escape, burglary, as well as some additional charges.
According to a former New York State Inmate, Kevin Muscoreil, who now does prison consulting with Wall Street Prison Consultants, Sweat will most likely be confined to a Special Housing Unit (SHU) pending what is known as a Tier 3 Superintendent Hearing (which will be presided over by an appointee of the Superintendent) charging him with escape. The typical penalty for an escape is a minimum of 5 years in SHU but in this case it could be more.
It will all depend on whether or not Sweat cooperates with authorities who will likely be looking for evidence of wide-scale corruption at Clinton CF.
"The biggest dilemma Sweat faces is cooperating against Clinton CF staff. Even though he will in all likelihood never be transferred to Clinton CF again," predicts Levine who adds.
"Cooperating against correctional staff will bode poorly for him while he serves out his remaining years in state prison."
His likely landing spots now are Five Points Correctional Facility (CF) or Upstate CF, which are modern maximum security prisons in New York state.