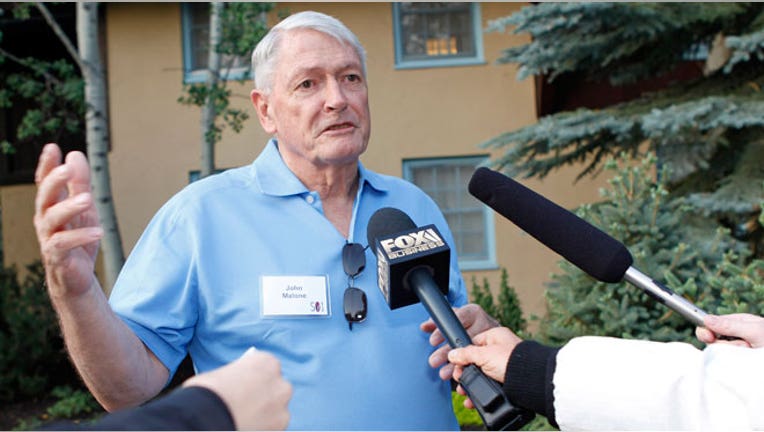 Liberty Media (NASDAQ:LMCA) swung to a profit in the fourth quarter, while Liberty Interactive (NASDAQ:LINTA) also booked stronger earnings amid revenue growth at QVC.
Liberty Media said Friday its operating profit checked in at $189 million, compared to a $60 million loss in the same period a year earlier. Adjusted operating income before depreciation and amortization went from a $30 million loss to a $319 million gain. According to FactSet, analysts were looking for adjusted results of $336.4 million.
Revenue ticked 2% higher to $1 billion, missing Wall Street expectations for $1.03 billion.
The Englewood, Colo.-based company was recently involved in a push by Charter Communications (NASDAQ:CHTR) to acquire larger cable rival Time Warner Cable (NYSE:TWC). Liberty Media owns a 27% stake in Charter, which made a bid for its larger cable rival. But earlier this month, Comcast (NASDAQ:CMCSA) swooped in with a $45.2 billion offer.
Liberty Media also owns about 52% of Sirius XM (NASDAQ:SIRI). It offered last month to buy the remaining stake for $3.68 a share. On Friday, Liberty Media CEO Greg Maffei said the company is responding to requests for information from the satellite radio operator's special committee.
"We believe this combination will simplify the capital structure, further align management and provide ultimate strategic and financial flexibility," he added.
Liberty Interactive reported an operating profit of $404 million versus $382 million in the year-ago period. Adjusted OIBDA fell 1% to $618 million. Revenue grew 2.7% to $3.23 billion.
Shopping network QVC, the largest top-line contributor, logged a 1.8% increase in revenue to $2.74 billion. The segment's U.S. revenue jumped 5.7% to $1.93 billion. Revenue at the e-commerce unit was up 6.6% at $487 million.
Maffei, who also serves as CEO of Liberty Interactive, said the owner of video and Internet properties will split the A and B series of its Liberty Ventures Group tracking stock early in the second quarter.
Class A shares of Liberty Media rose 0.8% to $137.21 early Friday morning. Liberty Interactive fell 1.9% to $29.11.