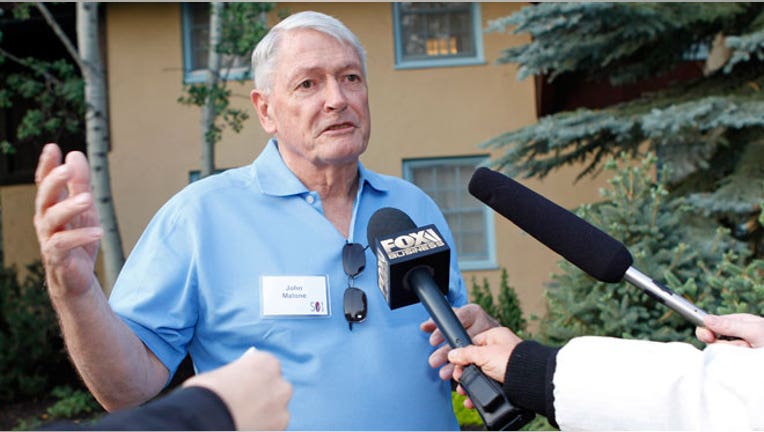 Liberty Media Corp. (NASDAQ:LMCA), headed by Chairman John Malone, agreed on Tuesday to buy 27.3% of cable operator Charter Communications (NASDAQ:CHTR) in a $2.62 billion deal.
Liberty will purchase the stake from Apollo Management (NYSE:APO), Oaktree Capital Management (NYSE:OAK) and Crestview Partners. The deal includes about 26.9 million shares and 1.1 million warrants for $95.50 a share, a 2.6% discount as of Monday's closing price.
Shares of Charter Communications slipped 27 cents to $97.77 a share in pre-market trading Tuesday.
The deal is expected to close in the first half of the second quarter.
"We are excited to make this investment in Charter, the fourth largest cable provider in the U.S.," Greg Maffei, Liberty's chief executive, said in a statement. "Tom Rutledge and his team have done an impressive job of turning around Charter's operations and improving its financial position. We look forward to working with Charter's management team and fellow board members in the future."
The acquisition of a stake in Charter, the eighth biggest pay-TV operator with 4.2 subscribers, would be Malone's first big investment in a U.S. cable operator since he sold Tele-Communications Inc. to AT&T (NYSE:T) for $48 billion in 1999.
"We are pleased with Charter's market position and growth opportunities and believe that the company's investments in its high-capacity digital network which provides digital HD and on demand television, high-speed data and voice, will benefit its customers and shareholders alike," Malone said.
Charter scored a deal of its own last month, agreeing to buy Cablevision Systems' (NYSE:CVC) western cable systems, Optimum West, for about $1.6 billion in cash.
Charter also said its fourth-quarter loss narrowed on stronger revenue.