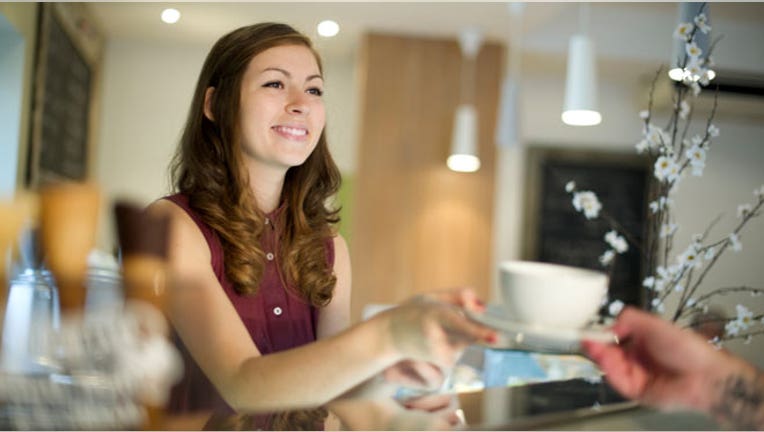 College students may be away at school, but their liability is still living at home.
Parents tend to list a college-age child as away at school on their insurance policies or co-sign their credit cards but if something goes awry, parents are on the hook and could put their hard-earned nest egg at risk.
While at college, children are still a member of the household and considered covered under home and automobile polices, according to David Spencer, vice president of Premier Client Services at ACE Private Risk Services. General industry practice is that policies cover the person named, their spouse and any children under the age of 25 living at home or away at school.
Going away to college is a life event for parents and students. Teaching children about financial literacy and risk management, as well as the right habits will help them gain financial independence and save parents money, says San Diego-based certified public accountant Leonard Wright. Parents can protect their assets by reviewing insurance policies and weighing the pros and cons of co-signing for a child's credit card.
Credit Cards
"The [Credit] CARD Act made it more challenging for a college student to acquire credit," says Joseph Montanaro, certified financial planner at USAA. Under the reform, parents have to be involved in the credit card process by co-signing for a child who's under 21 with no income.
As the co-signer, parents can review a child's spending and limits can't be raised without their knowledge. On the other hand, if a child spends too much, the parent is responsible for the balance and credit scores can suffer.
Kelley Long, certified public accountant with Shepard Schwartz & Harris, suggests keeping limits low around $500 and stressing that the card should only be used in emergencies—not daily expenses. "That low limit will help if the child has a weak moment and maxes out the card," says Long. The amount is easier to manage whether you or your child pays the balance. "If they abuse the card, cancel it—it's not worth the risk to your financial stability."
Having a credit card allows students to establish and build credit to help with things like buying a car or home after graduation.  "This makes it easier to just cut the cord instead of having your children financially dependent on you," says Long.
Auto Insurance
Since one in seven drivers are uninsured, according to the Insurance Research Council, experts recommend having adequate automobile coverage for property damage, lawsuits and medical costs. Parents should keep in mind their children may still drive whether or not they have a car on campus and if they have a car, they may lend it to friends.
Regardless of who's driving when accidents happen, the car's owner is responsible as if he or she caused the accident. Liability follows the vehicle, says Spencer. A policy covers anyone who drives the car and will help protect assets.
Parents need to discuss the risks of lending their car or borrowing someone else's car with their children before they leave for school, says Spencer. Ideally, students should never lend or borrow a car, but parents still need to make sure the proper liability is in place. If a child doesn't have a car, a non-owner policy provides sufficient liability coverage, according to Spencer.
Experts say listing a child on a parent's policy may be more cost effective but will increase the premium.
"If they have a source of income, hold them partially responsible for their expenses," says Long.
At the same time, Montanaro suggests reviewing coverage levels. Property damage covers any damaged property while bodily injury covers medical costs. "The state-mandated limits are low and you need to come up with anything beyond that," says Montanaro. He suggests bumping coverage levels from $25,000 to $100,000 since risk increases when kids are sent to college.
Homeowners Insurance vs. Renters Insurance
"If your child's living in a dorm, you're not responsible for much except for personal property because that's property away from your home," says Spencer. Even though the school's insurance contract limits parental liability, they may still want to add liability and list the dorm address to their own policy. This could cost as little as $5 a year.
A homeowners policy provides protection for loss of property. "Items not in your home can be covered for 10% of your personal property coverage of your policy," says Montanaro. Parents can schedule valuables to a policy even though they may be subject to a deductible
Only include expensive items on the policy, says Spencer. "If you don't list an item on the policy, proof of purchase—receipts or credit card statements—is sufficient."
If a child lives in an apartment off campus, experts suggest extending liability to that location because the child or parent's name is on the lease. "A renters policy covers damage to property and protects against liability if someone gets injured," says Spencer. On average, these policies cost between $15 and $25 a month.
Umbrella Policy
An umbrella policy creates an extra buffer to protect parents' assets, says Wright. Coverage is above and beyond a homeowners and automobile polices.
The policy is based on the number of homes and cars owned, as well as the number of drivers in the family, says Spencer. "The average vanilla policy costs under $500 for up to $2 million in coverage. Anybody who has assets greater than $1 million should have an umbrella policy."
These policies do have an underwriting process, says Montanaro. "If someone had a lot of speeding tickets and car accidents, [this policy] might not be an option."
Even though an umbrella policy will protect you from getting sued for certain acts, "protecting your child from being a claim on your insurance policy is more about teaching good behavior," says Long.