LG Display Cuts Capex as Tablet Boom Hits LCD TVs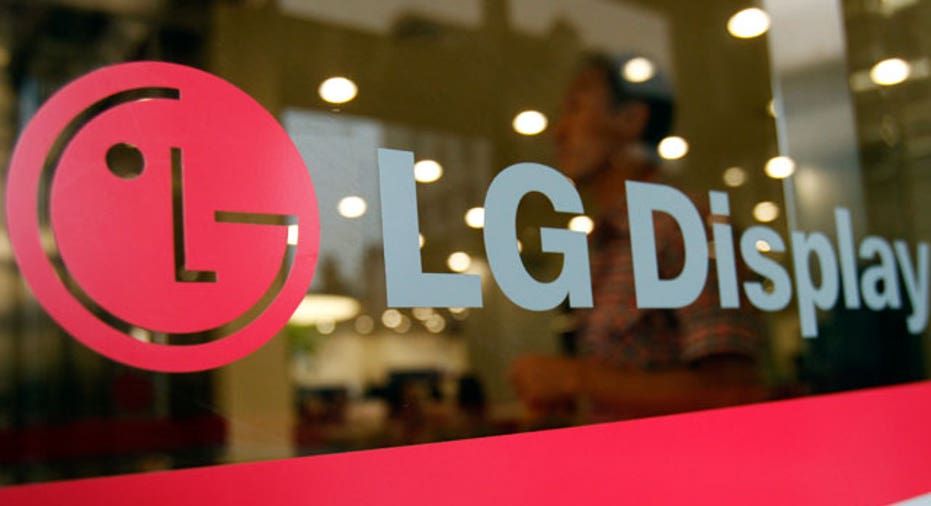 Flat-screen maker LG Display (NYSE:LPL) will slash next year's capital spending by a quarter as booming sales of mobile devices from iPads to Android smartphones saps demand for TV panels, its main source of earnings.
Mired in excess capacity for more than a year, the outlook has worsened for the global liquid crystal display (LCD) flat-panel industry, battering Samsung Electronics and LG Display, which together account for half of the global market.
The reduction by LG Display, the first major technology company to announce a sharply reduced spending plan for 2012, will take the company's capital expenditure to the lowest in four years.
TV makers are struggling with sluggish demand, forcing Sony Corp to cut its exposure in the TV panel business with Samsung and Sharp, while Philips is hiving off its loss-making TV business.
"LCD makers will keep 2012 investment plan conservative and LG is also likely to cut spending again as visibility is very low due to weak demand especially from Europe and the United States," John Soh, an analyst at Shinhan Investment & Securities, said on Monday.
"LG is likely to report losses widening in the current quarter and the outlook for the next nine months or so is dreadful due to weak PC and TV demand."
Weak demand for PCs and TVs are a big concern for LCD panel makers as the two products account for nearly 90 percent of large-sized flat-screen panels.
LG Display's smaller rivals, Taiwan's AU Optronics and Chimei Innolux Corp have cut their capital spending for this year.
LG Display, a major panel supplier for iPads and iPhones, has steadily increased sales of tablet and e-book panels to try and make up for weak demand in TVs and computer screens.
This month, a media report said LG Electronics, the world's No.2 TV maker, had cut its TV sales target this year by 20 percent, joining Sony in bracing for weaker sales due to uncertain global economic prospects.
"We plan around 3 trillion won ($2.8 billion) of capital spending next year and have no plans to build a new factory," a LG Display spokesman said, confirming comments made by its chief executive to local media in an interview.
LG Display had already cut this year's capital expenditure by around 1 trillion won in July to slightly over 4 trillion won.
By 0350 GMT, shares in LG Display, which halved so far this year, rose 4.0 percent in a wider market up 2.8 percent.
"This is healthy for the industry. Demand for LCD panels is still there even though it may be weak in the coming few quarters," said KGI Securities analyst Eric Kao.
"But once it recovers and the supply has not increased because panel makers did not expend production, the industry can return to a healthy state."
FALLING SHIPMENTS
LCD TVs saw record low global shipment growth of 6 percent in the second quarter and the industry is likely to show another disappointing growth in the second half as TV makers slash shipment targets and prices fall further.
Prices of 40-42 inch LCD TV panels have dropped more than 10 percent so far this year.
Panel makers have already lowered their production rates to meet decreased demand levels, but they are entering the second half with unusually weak seasonal demand outlook.
The reduced investment plan follows LG Display's decision in July to stop providing its business outlook for the first time and cut this year's investment plan as it reported a third consecutive quarterly loss.
Samsung, which is planning a total of 23 trillion won investment this year, also said in late July it was considering cutting LCD capex this year and allocate the change to semiconductors.
AU also cut this year's investment target to less than T$70 billion versus its previous forecast of around T$95 billion.
($1 = 1081.800 Korean Won)
(Additional reporting by Clare Jim in TAIPEI; Editing by Jonathan Hopfner and Anshuman Daga)