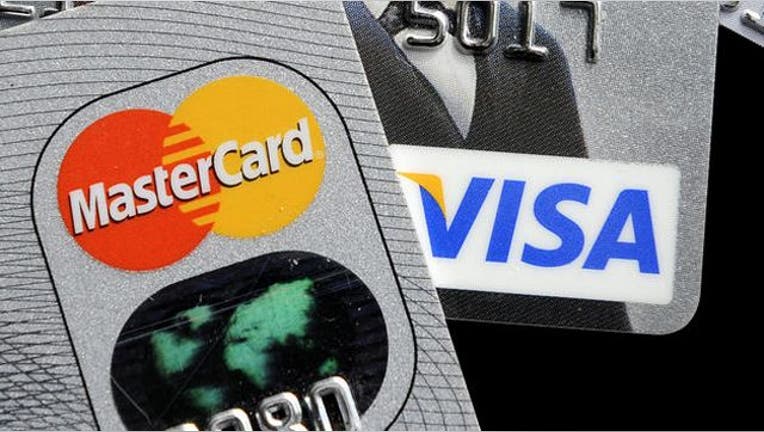 More Americans are working to bring down their credit card balances as the U.S. credit-card delinquency rate fell close to the lowest levels since 1994.
Credit monitoring site TransUnion reports the rate of credit card payments that are at least 90 days overdue fell in the second quarter to 0.57%, the second-lowest recorded by the agency in nearly 20 years, when the rate was 0.56%.
Americans' credit card debt dropped to $2.7 billion in June, 16.5% below the peak in July 2008, according to the Federal Reserve.  The average debt per borrower fell to $4,965 in the second quarter of 2013, from $4,971 the same time last year, according to TransUnion.
The trend is positive, and may be a sign that the worst is behind for cardholders post-recession, says credit expert Gerri Detweiler.
"Plenty of people still have chronic unemployment, are underwater on their homes and still have credit problems, but the majority of consumers have their payments under control," Detweiler says. "People who really ran into trouble are being more cautious with their credit; the temptation may not be as great either."
If you are still struggling to climb out of credit card debt, Detweiler offers the following tips:
No. 1: Negotiate interest rates. If you are in good standing with your current card issuer, Detweiler suggests negotiating your current interest rates.
"We are finding now that issuers are more willing to negotiate with consumers. This way, no matter what you pay will go toward the principal balance if your interest rates are lower."
No. 2: Prioritize your debt. Review and evaluate all your outstanding debts and work to pay off the balance with the highest interest rate, she recommends.
"Look at your credit report and see which debts are closest to the limit, and if you pay those down, you may see a boost in your credit score," she says. "Then you may be in a better position to negotiate a better interest rate."
No. 3: Consider consolidation. Detweiler says to consider consolidating your debts into one with a personal loan for a fixed rate. "A personal installment loan will help your credit score," she says. "If you do this, you want to make sure you put your cards away so you are not tempted to use them."
No. 4: Reach out for help. If you are close to $10,000 in debt, Detweiler suggests looking into working with a credit counselor to come up with a payment plan.
"If you are still struggling and those balances aren't going anywhere, see if you can get credit counseling," she says.