Lending a Hand, and a Few Dollars, to Fellow Americans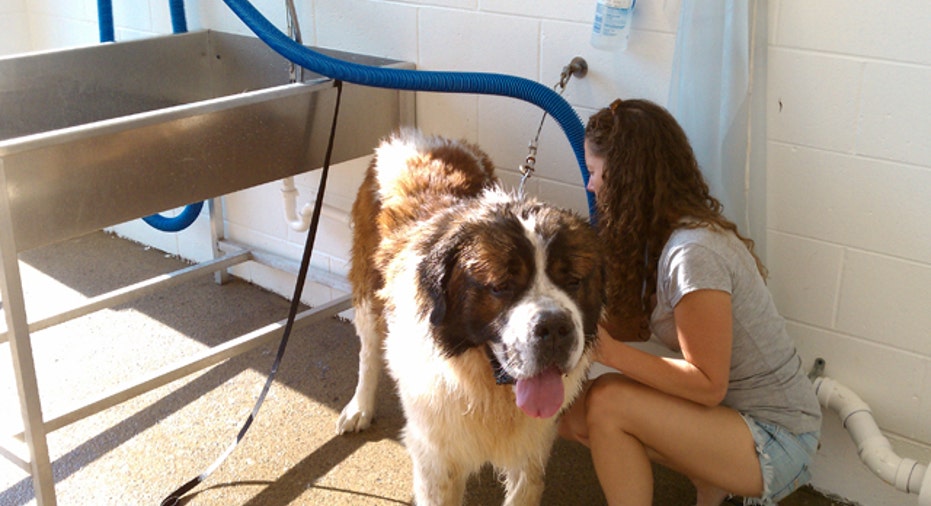 When 29-year-old John Good wanted to expand the small business he owns with his wife, Bubbles Galore Carwash, he turned to their mortgage lender. For a $16,000 loan, Good was met with endless amounts of paperwork and sky-high interest rates.
"We are the epitome of a small business," he said. "We didn't have the type of clout behind us that other employers would have. It seemed very arduous to go through the lending process for the amount of money we were requesting."
Discouraged, Good began investigating alternative lending sources, and stumbled upon the Lending Club, a peer-to-peer lending service that eliminates banks as part of the process. Good's idea for expansion was to add a self-service dog washing area into the car wash model, which he found the Lending Club actively supported. The banks he had originally approached didn't seem to understand why this plan was a good fit for Bubbles Galore, which is based in Davison, Mich.
Within a few days of applying, the Lending Club granted Good a three-year loan for $16,000, with an interest rate between 10% and 12%. Good has 174 peers funding his expansion project.
"The regular Joe gets it," he said. "The people [at Lending Club] who ended up funding our loan in the end really appeared to get it. The lenders, the mold you have to fit in for a bank, they can't seem to see outside of their own tunnel vision. The bankers didn't get it; they snubbed their noses at the idea."
Lending Club CEO Renaud Laplanche said he got the idea to start the lending service after looking at his own credit card statement, nearly four years ago. The interest rate was close to 18%, which was a good investment opportunity to the banks collecting on it, but a poor deal for even a creditworthy consumer like himself.
"I started thinking of allowing investors to lend directly to consumers," he said.
And lend they do. The club just passed the $200 million mark in loan origination, and is doing $15 million in new origination each month. Retail investors open an account online and build a loan portfolio that has a fixed income investment, anywhere from $100 to $12 million. The average portfolio returns close to 9.5%.
"It's a predictable investment in that you can't make 15 or 20%, but it's not moving in the same direction as the stock market," Laplanche said. "With us, everything happens all at once, and it shortens the path between the source of capital and use of capital. We create efficiency between investors and borrowers."
The creditors can choose which loans they want to back online, and can invest whatever amount they'd like, Laplanche said. Although 90% of applicants are denied by the club because he wants to ensure his investors' protection.
"We don't accept subprime loans, and we need to lend in a stringent way," he said. "We need to make sure the risk is low enough for individual investors."
Craig Jones, a 54-year-old venture capitalist from Los Altos Hills, Calif., decided to invest in the club nearly a year ago after being drawn to the idea of offering lower-interest rates to borrowers. From his venture capitalist background, he felt U.S. banks were too quick to apply rules across the board, instead of considering borrowers individually.
"It appealed to me that these were fellow Americans, trying to rid themselves of extremely-high interest rates, credit card debt or launching a new small business," Jones said. "These loans are small, and on the risk side it would make for a highly-diversified portfolio."
Jones invested $1 million of his own capital and has received a bit more than 10% in returns over the year. The user experience is easy, automated and customized, and the risk and return are somewhere between investing in a savings account and the stock market, he said.
"Credit still remains very tight and expensive," he said. "It's darn hard to find $25,000 from a bank for a small business."