LED Startup Founder Wins Nobel Prize in Physics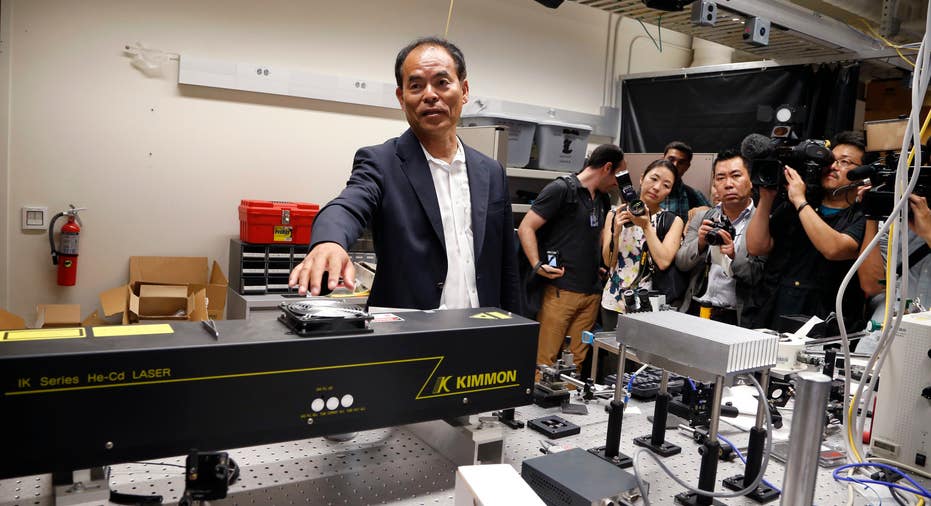 The 2014 Nobel Prize in Physics is going to a founder of an LED lighting startup in California.
Shuji Nakamura, founder of Fremont startup Soraa, was awarded the Nobel alongside Isamu Akasaki and. Hiroshi Amano for their development of blue LED light in the early '90s. Akasaki and Amano worked at the University of Nagoya; at the time, Nakamura was employed at a small Japanese company called Nichia Chemicals.
"Their inventions were revolutionary. Incandescent light bulbs lit the 20th century; the 21st century will be lit by LED lamps," the Nobel committee said in a statement released this week.
Soraa, which was founded in 2008, has expanded on Nakamura's earlier work by developing what's known as GaN on GaN LED technology. (GaN stands for gallium nitride, a cost-effective and high-quality material used to produce LED lights.) The company has announced more than $100 million in funding, from investors such as Khosla Ventures and NEA.
"I think that it's nice that people recognize how transformative LEDs are to the world and that they will reduce worldwide electricity consumption," Soraa CTO Mike Krames said. Indeed, the Nobel committee expressed confidence that LED lamps will improve the quality of life for over 1.5 billion people, since the low power requirements mean that LEDs can be powered by solar electricity.
"The invention of the blue LED is just twenty years old, but it has already contributed to create white light in an entirely new manner to the benefit of us all," read the statement.
Krames said he didn't know whether the Nobel would directly contribute to an uptick in sales of Soraa's commercial LED lamps. "But I don't think it can hurt," he said.
And while Krames said the entire Soraa team is very excited about the prize, they're more focused on expanding their line of LED products.
"Does it help to have a founder with a Nobel? Yeah it's an edge, but would it overcome a deficit in performance? Probably not," Krames said. "We're keeping things level-headed here. We're focused on LED 2.0, not LED 1.0."