LeBron James rips Trump, says he made hate 'fashionable' in America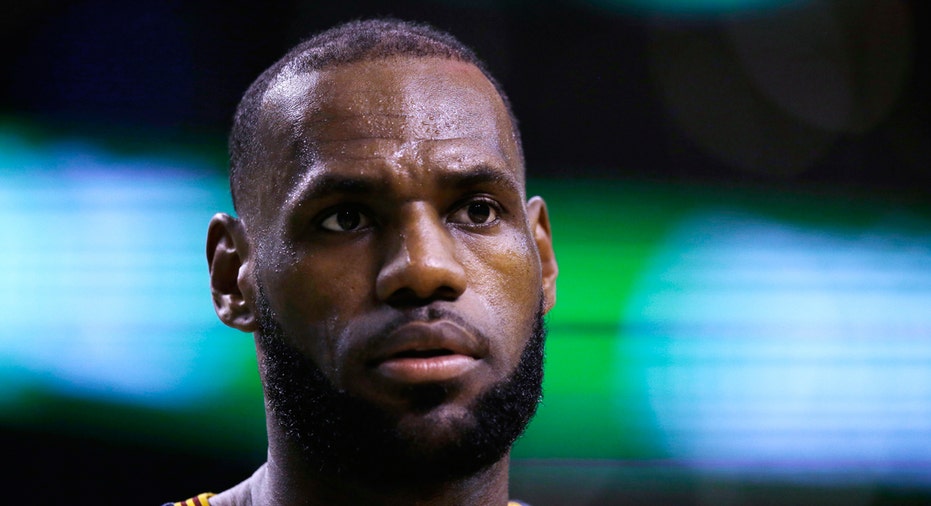 NBA superstar LeBron James ripped President Donald Trump on Tuesday amid ongoing backlash over Trump's handling of last weekend's violent white nationalist protests over the planned removal of a Confederate statue in Charlottesville, Virginia.
"Hate has always existed in America," James wrote on Twitter. "Yes we know that but Donald Trump just made it fashionable again! Statues has nothing to do with us now!"
Later, the Cleveland Cavaliers star took an additional swipe at Trump on Tuesday night during a charity event for the LeBron James Family Foundation at Cedar Point amusement park in Sandusky, Ohio. The Cleveland Cavaliers star called on the public to turn to love amid a divisive social and political climate.
"I know there's a lot of tragic things happening in Charlottesville. I just want to speak on it right now. I have this platform and I'm somebody that has a voice of command and the only way for us to get better as a society and for us to get better as people is love," James said. "And that's the only way we're going to be able to conquer something as one. It's not about the guy that's the so-called president of the United States, or whatever the case."
James joined several other athletes, including Philadelphia Eagles defensive end Chris Long and Seattle Seahawks defensive end Michael Bennett, in speaking out this week about the events in Charlottesville.
Trump drew widespread criticism earlier this week after he failed to condemn by name the white supremacist groups that marched in Charlottesville. One person died and more than a dozen were injured in clashes between protesters.
The president reignited criticism on Tuesday by arguing that "there is blame on both sides" of the political spectrum for the violence in Charlottesville. Several top business leaders have resigned from Trump's manufacturing council in response to his handling of the situation.