Laying Off 14,000 Workers Sucks, But It's the Best Thing for Cisco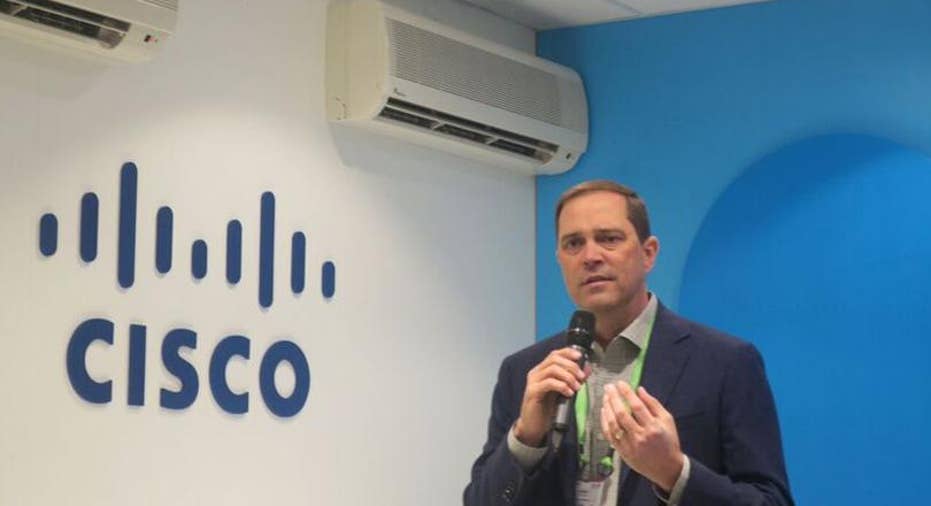 Let's be clear: It's never good for a company to lay off 14,000 workers. These stories are often preceded by executive-level failures, negative market shifts, or corporate-wide indecision. And they're always followed by large swaths of educated and skilled workers hitting the unemployment line. However, today's rumor—that Cisco might lay off 20 percent of its workplace—would be the right step for a company that generates $49.2 billion in revenue a year yet is still getting left behind by its software-minded competitors.
By no stretch of the imagination is Cisco a failing company. The company generated $9 billion in net income in 2015 and has about $60.4 billion in cash. Even its least successful long-term business segments—switching, wireless, and routing—represent about 60 percent of the company's overall revenue. Unfortunately for most of the 14,000 employees who Cisco might be laying off, these lines of business are the slowest-growing segments of Cisco's overall operation.
Cisco anticipates annual growth in this predominantly hardware-based category to be only 2-4 percent over the next three to five years according to Steven Goodstein at Stock Transcript. Not too shabby at first glance, but Cisco once reigned supreme in switches and routers until commodity hardware manufacturers began to cut into its market share in recent years. (Image via: InfoTechLead)
So What's Next?That 2-4 percent increase represents quite a bit of change but it doesn't come close to the growth it expects to achieve in software and services. For example, Cisco's software revenue, which includes video and collaboration, and software-defined networking, has increased from $6 billion to $9 billion from 2012 to 2015. Over the next three to five years, Cisco expects software revenue to increase 10-15 percent each year, which would bring Cisco's software revenue to about 27 percent of what the company expects to generate overall.
The same can be said for its services business, which includes product support and management. Cisco projects a 4-7 percent annual increase in its services revenue, which would account for about 14 percent of the company's overall business. With switching and routing representing more than 46 percent of Cisco's overall revenue, it has long been time for Cisco to find a way to make up the ground the hardware category is set to lose in the coming years.
Hence the layoffs. In order to cut operating expenses, which totaled $18.9 billion and $18.4 billion in 2015 and 2014, respectively, Cisco is looking to trim headcount, something it had already done in 2014 when it laid off 6,000 employees to invest in software and services. For a company that spends about $6.2 billion in research and development (R&D) annually, Cisco and its new CEO Chuck Robbins will more than likely shift the cost-savings associated with 20,000 fewer employees to boost R&D spending and make additional hires in categories it believes has more long-term potential.
Where The Money and Jobs Will GoIn fact, since Robbins was named CEO in 2015, Cisco has made 11 acquisitions—10 of which were software, services, or cloud-related. Most notably, Cisco acquired Jasper Technologies, a $1.4 billion move that instantly gave Cisco heavyweight status in the cloud and Internet of Things (IoT) industries.
Cisco's newer units—security, video and collaboration, and software-defined networking—are posting profits, which is where you're more likely to see Cisco shift its direction. This is no different than HP and Microsoft cutting staff to trim spending on phone and printer manufacturing, respectively, in favor of subscription-based software.
Thus far, Cisco has declined to comment on the report. However, the company's annual earnings call will take place later today, at which point we'll have a better idea about how many jobs will be lost and what exactly Cisco plans to do with the money it has saved.
This article originally appeared on PCMag.com.