Layaway 2013: Survives Recession's End, but Evolves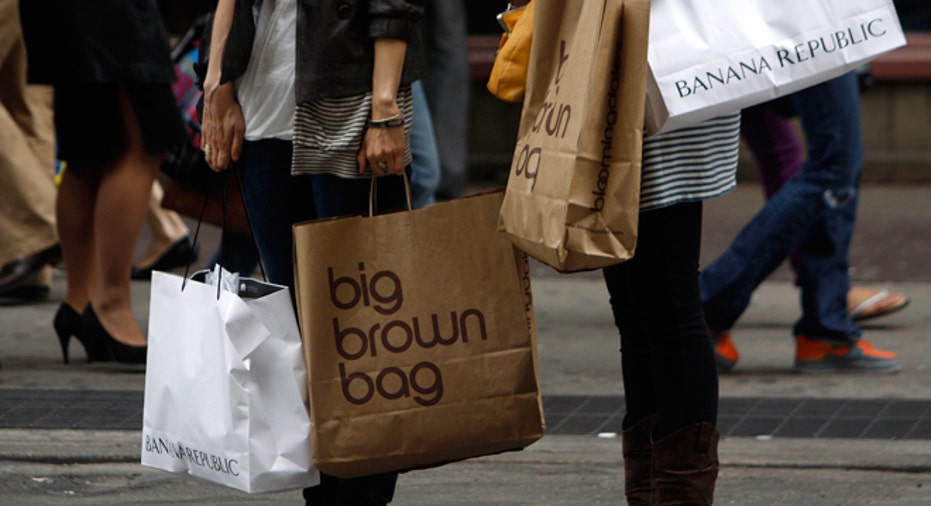 As the economic recovery continues to hobble along, retailers are hoping to propel holiday spending by offering layaway programs again for the 2013 season.
Layaway began making a comeback during the economic downturn. "It spiked in popularity during the recession as people were cash crunched," says Todd Mark, vice president of education for the nonprofit Consumer Credit Counseling Services of Greater Dallas.
Mark doesn't expect the programs to fade away any time soon, given "the underlying fear with the instability of the economy."
But layaway programs have continued to evolve since they began their revival in the late 2000s. (Chart: Compare layaway policies of major retailers.)
For example, Wal-Mart has eliminated its $5 service fee, making it more competitive with Toys R Us and Babies R Us, which again in 2013 have waived service fees for the holidays.
Last year, Wal-Mart charged a $5 fee for setting up a layaway purchase, but refunded it in the form of a gift card once the purchase was completed. Now the fees are on the back end, with Wal-Mart imposing a $10 cancellation fee if the transaction isn't completed. Last year it charged no cancellation fee.
Meanwhile, Best Buy has canceled its layaway program altogether after offering it for several years.
While retailers offering layaway aim to be customer friendly, that doesn't mean shoppers are flocking to take advantage of the plans. In a report this summer by the market research company Mintel, only 11 percent of the 2,000 consumers it surveyed said they used layaway for their holiday purchases.
How layaway works With layaway, shoppers make a down payment on merchandise, then pay it off by a set date or within a certain time frame. Some retailers require payments every two weeks; others have no set payment schedule.
This year, retailers including Wal-Mart and Toys R Us rolled out layaway in September to try to get a jump on the holiday rush.
For retailers, the goal is to "get this limited pool of money into their store before someone else gets it into their store," says Sheri Petras, CEO of CFI Group, which gathers insights on customer satisfaction.
Those early holiday shoppers can be a boon for layaway. A CFI Group survey this fall found that by October, nearly one-quarter of respondents had already started their shopping. "That does bode well for layaway," Petras says.
Almost half of those who had started their shopping early had household incomes of less than $50,000, the survey found
"Layaway is a good budgeting tool," says Mark. By using such programs, you can start your holiday shopping weeks in advance, spread out payments over time, and avoid being walloped with hefty credit card bills when January comes along.
While layaway can be a helpful budgeting strategy, it isn't without critics, who fault the service fees and cancellation fees charged by retailers.
Yet layaway continues to take a back seat to credit cards for holiday purchases. The Mintel survey found nearly 20 percent of respondents use credit cards such as Visa and MasterCard, and 12 percent use store credit cards.
If consumers use credit cards and don't pay the balances off, "the interest could be way more than any fees associated with layaway," Mark says.
So far, consumers have continued to rein in credit card spending. According to the Federal Reserve, as of August, consumers had almost $849 billion in revolving debt, which primarily consists of credit card debt. In 2008, revolving debt topped $1 trillion.
According to the National Retail Federation, the average shopper will spend almost $738 on gifts and other holiday merchandise this year, down 2 percent from 2012. About 40 percent of shopping will be done online.
That could benefit Sears and Kmart, which both allow shoppers to make layaway purchases online or in the store, and allow you to make payments online.
And online layaway sites such as eLayaway have cropped up in recent years, allowing you to buy everything from electronics to pet care products. Many items require a payment of just a few dollars each week. To ship in time for Christmas, final payments must be made on the site by Dec. 2.
Layaway locks it up Using layaway lets you lock in the hottest gifts of the season, rather than saving up for weeks or months, and then scrambling to find a Big Hugs Elmo or LeapFrog LeapPad Ultra as Christmas morning nears.
"If it's a hot item, it could be difficult to find around the holidays," says John Breyault, a vice president at the National Consumers League.
Doing shopping early also can help stave off last-minute impulse buying. "They get caught up in the hype of the season that money equals love," Mark says.
Then you could face the consequences as credit card bills start pouring in in January.
That's also the time consumers start pouring into consumer credit counseling services for assistance and advice as they worry about how they'll pay their holiday bills, Mark says. "Martin Luther King Jr. Day is the kickoff for our busiest time of the year," which runs from January to April, he says.
Whether you're making a layaway purchase online or in the store, it's crucial that you read the fine print before you sign up, and have all the details spelled out in writing, Breyault says.
He urges consumers to pay attention to:
Service fees for making a purchase on layaway.
The size of the down payment.
Which items are eligible for layaway.
Whether there's a minimum purchase price to be eligible for layaway.
If you get a price break if the item goes on sale.
If you have to make payments in person or can make them online.
What happens if you miss a payment.
Cancellation fees if you don't complete the purchase.
The deadline for paying off the purchase..
See related: 10 questions to ask about layaway plans, You made a layaway purchase? How to retrieve your merchandise