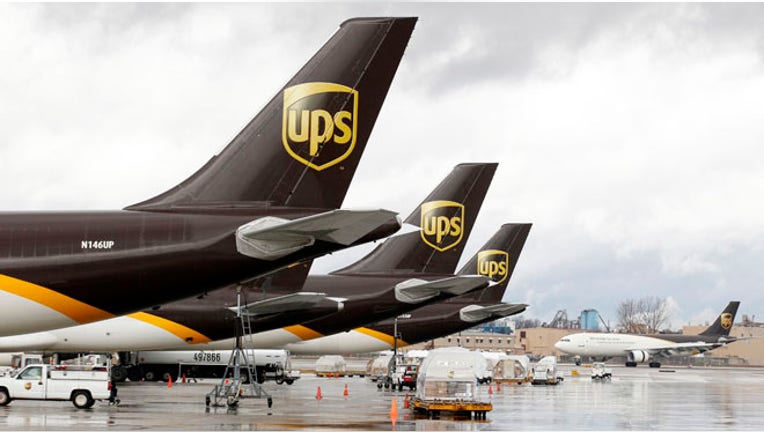 A glut of last-minute packages inundated UPS' (NYSE:UPS) main hub in Louisville, Ky., causing a bottleneck in UPS' air business that led some packages to be delivered late, The Wall Street Journal reported Friday.
FedEx (NYSE:FDX) experienced similar delays and customers complained angrily on social network sites such as Facebook. FedEx denied that the problems were widespread, releasing a statement saying the delays were "isolated."
A UPS spokeswoman confirmed the account in the Journal, saying in an e-mail, "the volume of air packages in the network was greater than the forecast and exceeded capacity."
The spokeswoman said UPS increased its air fleet ahead of the holiday shopping season and those planes were in operation on Tuesday.
Nevertheless, the surge of packages in Louisville caused delays down the delivery chain as the packages didn't make it to their appointed destinations and missed being picked up by UPS trucks scheduled to drop the packages off on Christmas Eve, the Journal reported.
UPS had acknowledged the issues as early as Tuesday, apologizing to customers who received packages late and citing bad weather in some parts of the country and a surge in volume in the days leading up to Christmas.
The UPS spokeswoman said Friday "the vast majority of packages were delivered to their destinations" by Christmas.
The bad weather also contributed to FedEx's delays.
With more Americans shopping online each year, the role of logistics/delivery companies like UPS and FedEx has become increasing important, especially during the holiday shopping season.
Online spending jumped 10%, to $42.8 billion, between Nov. 1 and Dec. 22, according to the online research firm comScore, and retailers expect overall holiday sales to be up nearly 4%, exceeding $600 million.
That issue was compounded this year as retailers promoted online shopping by offering discounts to shoppers who used the Web. In some cases, those discounts grew steeper as the holiday approached, encouraging last minute shopping, which contributed to the glut of packages sent via UPS and FedEx.