Last-Minute College Savings Tips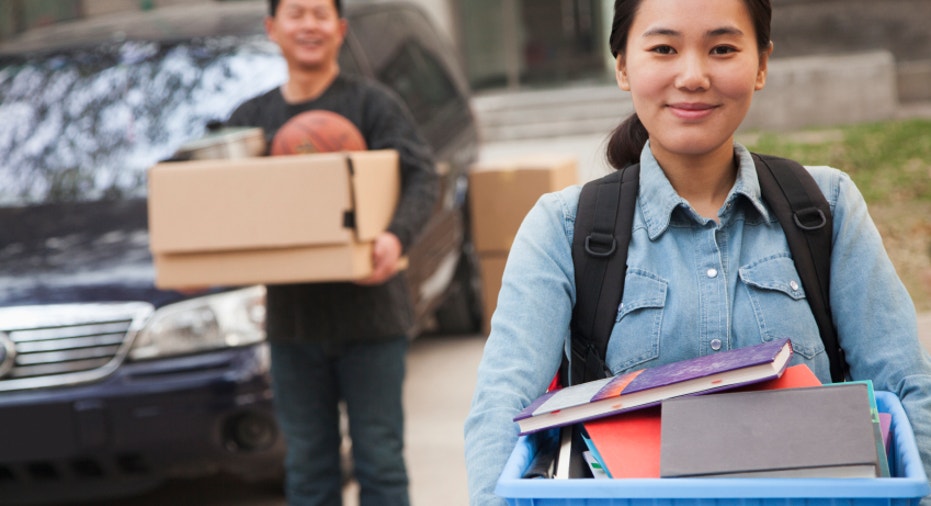 With the average cost of a four-year public university sitting above $20,000, affordability is becoming a major hurdle for students and their families. Every expert will say saving while your kids are still in diapers is important, but you still have options if they are already driving.
"It's never too late to start saving," says Erin Condon, vice president of Upromise, the rewards program offered by student loan lender Sallie Mae. "The first thing I always recommend for families to do is look for free money."
Free money comes in different forms. Securing scholarships and grants can help pare down tuition costs, but they often don't cover the entire bill. Students can start applying for scholarships as a child and can continue their teenage years to help bulk up savings. According to Condon, Sallie Mae's website has more than three million scholarships worth more than $16 billion.
Grants are another way to access free money, but unlike scholarships, which tend to be merit-based, grants are typically needs-based and are funded by the federal government. Some of the grants students may be eligible for include Federal Pell Grants and Federal Supplemental Educational Opportunity Grants or FSEOG.
Credit cards that offer cash back for higher education can also help create a college fund. The Upromise credit card enables people to earn cash back for everyday purchases. With the credit card, members get 5% cash back on all purchases and 10% cash back when they buy things in the Upromise shopping portal, explains Condon. Members can have the cash earned deposited directly in a Upromise 529 college savings account, in a Sallie Mae savings account or request a check whenever they are ready to cash in.
Fidelity Investments offers the ability to put the cash back from its Fidelity Investment Rewards Visa card and its Fidelity Rewards American Express into a Fidelity account including a 529 college savings plan.
Taking college-level courses while still in high school can help reduce tuition costs. According to Katherine Levin, a spokeswoman for The College Board, AP classes are offered in more than 50% of all public high schools in the U.S.
"Students who succeed on their AP Exams have the potential to earn college credit or placement out of comparable introductory college courses which can save time and thousands of dollars in tuition and fees," says Levin. "The College Board surveyed almost 2,600 colleges last year and 99% reported granting credit for at least one AP Exam."
What's more, Levin says in May 2013 students in public and private high schools in the U.S. took more than 2 million AP Exams that resulted in scores of 3, 4, or 5 that tend to be needed to earn college credit.
Students are increasingly becoming responsible for paying their way through college. According to a 2013 survey of 1,000 high students conducted by Private College 529 Plan, 67% of teens said they were "very" or "somewhat involved" in their family's college savings planning process for their own education. What's more, 37% say they contribute money, with 15% said contributing on a regular basis, and 22% periodically.