Las Vegas Home Prices Spike As Market Rebounds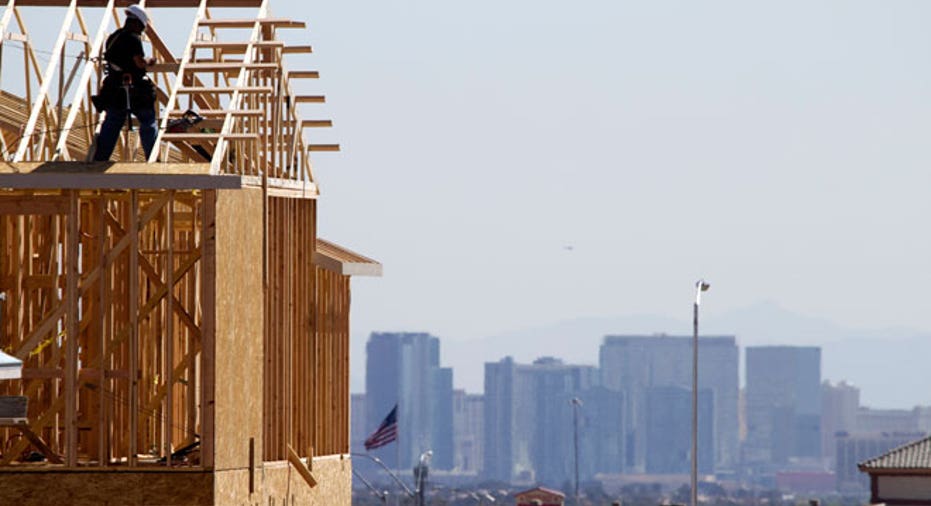 Home prices in Las Vegas and Phoenix, two of the hardest-hit cities when the housing market collapsed, are outpacing improvement in overall U.S. prices by a significant margin.
According to the Standard & Poor's/Case-Schiller home price index released Tuesday, Las Vegas home prices rose 20.6% in March compared to the year-ago period, and prices in Phoenix soared 22.5% to top the list. Las Vegas was third behind San Francisco, where prices increased by 22.2%.
Meanwhile, home prices nationwide grew 10.9%, the most since April 2006. Fifteen of the 20 cities included in the report posted a gain from February to March, and 12 recorded double-digit annual growth.
All 20 markets, which include about half of all U.S. homes, had annual growth in home prices for the third consecutive month.
New York's 2.6% growth was the weakest performance in March, below Cleveland's 4.8% and Boston's 6.7%. But David Blitzer, chairman of S&P's index committee, said "even these numbers are quite substantial."
Across the country, the housing market has shown signs of a rebound. Prices are rising amid stronger demand for houses, while construction of new homes is up 36% year-over-year and building permits hit a five-year high this month.
"Other housing market data reported in recent weeks confirm these strong trends: housing starts and permits, sales of new home and existing homes continue to trend higher," Blitzer said. "At the same time, the larger than usual share of multi-family housing, a large number of homes still in some stage of foreclosure and buying-to-rent by investors suggest that the housing recovery is not complete."
In Las Vegas, prices have soared as the supply of available houses lags behind demand.
Dennis Smith, president of Las Vegas-based Home Builders Research, said in his Las Vegas Housing Market Letter that the median price of April new home closings climbed 19.2% to $238,820. Home sales totaled 2,279 during the first four months of the year, an 86% increase that Smith called "an unbelievable change."
He emphasized that limited existing home inventory is having a significant impact on rising prices, as well as resale transactions. Las Vegas resales declined 13.6% last month, although the median price of April resale closings rose 29.6% to $149,000.
Builders are actively buying land with the expectation that housing demand will continue, paying around $400,000 per acre for raw residential land in good locations.
Smith added that closing prices will likely continue to rise through the summer, and given how the price of raw residential land has more than doubled in just six months, the median price of new home closings in Las Vegas could hit $250,000 by the end of this year.