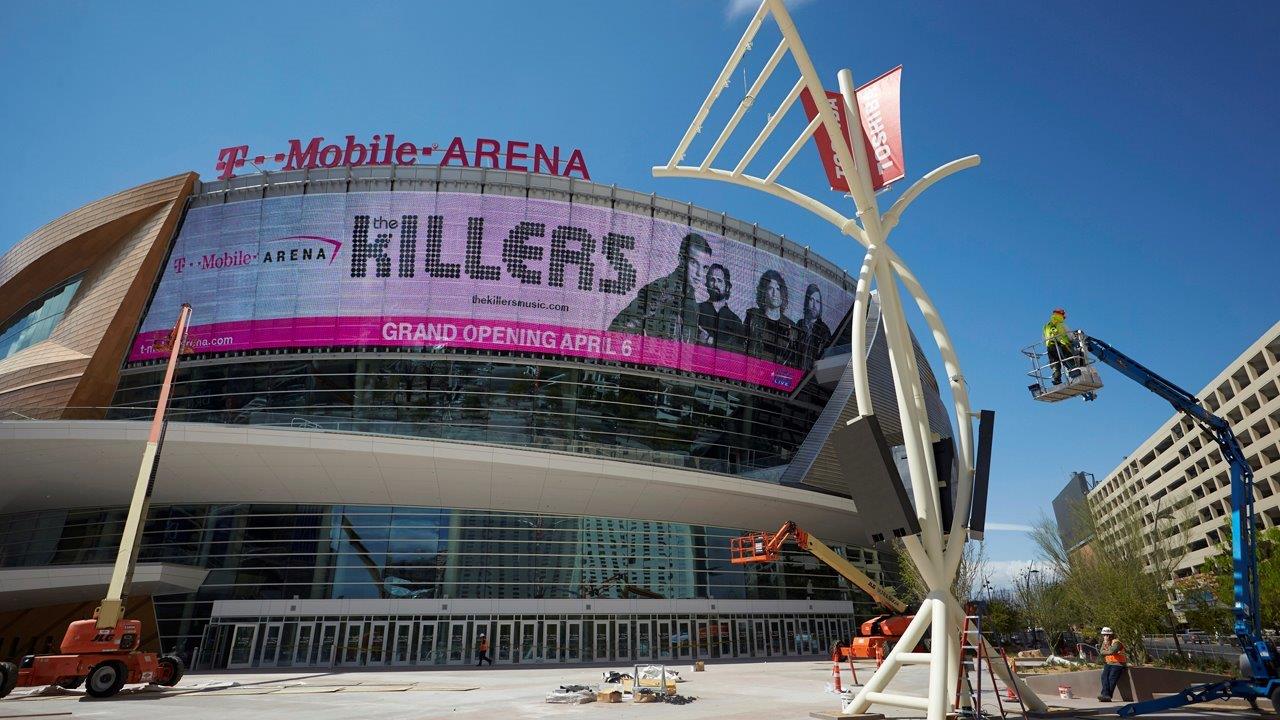 As Las Vegas opens its first new sports stadium in twenty years, could the T-Mobile Arena be a precursor to a professional sports team calling Sin City home? Las Vegas Metro Chamber of Commerce Spokesperson Cara Clarke weighs in on what the arena means for the city.
"This is really a great opportunity for our community that's going to spur economic growth and job creation. Our expectation in what we are seeing is about $900 million in annual economic impact in the city, and the creation of about 1,600 direct induced and indirect jobs," Clarke told the FOX Business Network's Maria Bartiromo.
Clarke addressed concerns that gambling could be a major obstacle to the city attracting a professional sports team to the new arena.
"I think it's important to note that we're not the only city anymore that has gambling. Gambling and gaming are all across the United States, so I think we're in a different era and when those franchises are looking at possibly looking to Vegas, they are looking at an opportunity to work through that issue," said Clarke.
Clarke then weighed in on efforts to draw an NHL team to the city.
"We're really hopeful about the NHL hopefully picking Las Vegas for a hockey team. That would be great news for our city. That is what's furthest along," said Clarke.
"There's been a bid that has already been put in. We have an ownership group locally. There are about 13,000 locals that have signed up and said they would be willing to buy season tickets. My understanding is we should know in the next few months whether or not that will be moving forward," she said.