Larry Ellison Isn't Going Anywhere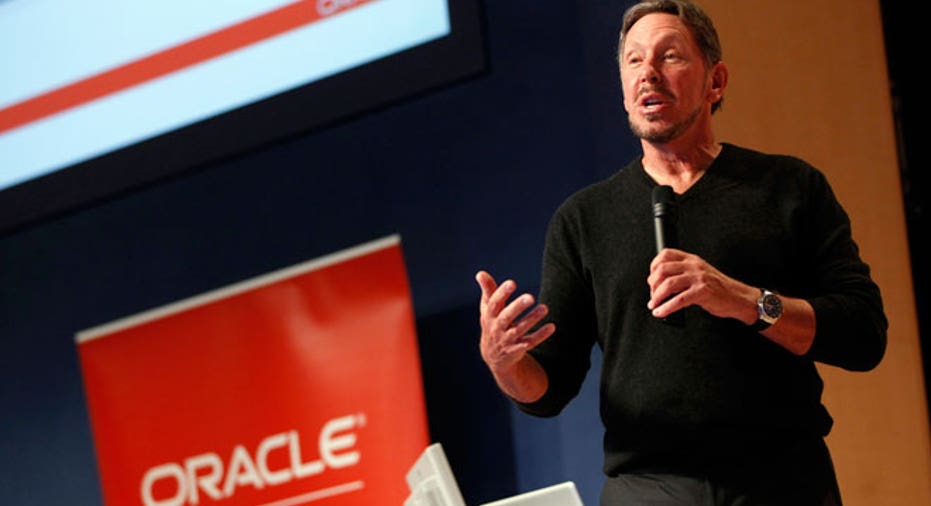 In a surprise move, Oracle co-founder and chief executive Larry Ellison says he will give up that spot to his two lieutenants, Safra Catz and Mark Hurd, and become executive chairman and chief of technology. Both have worked as co-presidents for the last four years.
The moves have got some of Wall Street's biggest shops watching closely, as they own big chunks of shares in Oracle (NYSE:ORCL), which is playing catchup in the cloud, hurting its results. It missed consensus estimates in its latest quarter, with $8.6 billion in revenues, a rise of 3%, and operating EPS of 62 cents a share versus 59 cents a year ago. For now, Ellison isn't going anywhere, he's making the same move Bill Gates did at Microsoft--for more, see bottom.
Ellison not only built a juggernaut with a $182 billion market cap, but he has also created a singularly dramatic brand name for himself. A larger than life figure with an estimated net worth of $48 billion and a slew of cars, planes and boats, Ellison was known around Silicon Valley for buying lavish real estate properties and spending millions of dollars annually.
His "Oracle Team USA" yacht won the America's Cup, he would often wing down to his own island in Hawaii, and he tried to buy a Russian MiG-29. Ellison also purchased the BNP Paribas tennis tournament in Indian Wells, Calif., outside Palm Springs. Robert Downey Jr.'s Tony Stark character in the Iron Man movies is thought to be modeled after Ellison.
Refreshingly blunt, Ellison could also be caustic when it came to the competition, taking shots at Hewlett-Packard, Apple (NASDAQ:AAPL), Microsoft (NASDAQ:MSFT), and SAP, which shareholders loved and the media relished. Two years ago, when discussing enterprise software, he said of competitor SAP:  "Six years ago we made the decision to rewrite our ERP and CRM suit for the cloud. We called it Fusion. SAP called it confusion," adding, "It will take years for SAP to catch up."
Here are the biggest investors in Oracle, according S&P Capital IQ's Richard Peterson:
Larry Ellison, 25% worth $45 billion, 1.1 billion shares
BlackRock, 4.2% worth $7.7 billion, 186.8 million shares
Vanguard Group, 3.9% worth $7.2 billion, 174 million shares
Capital Research and Management 3.85% worth $7.1 billion, 171 million shares
State Street Global Advisors, 3.1% worth $5.6 billion, 136.7 million shares