Large U.S. retailers sue Visa, MasterCard over card fees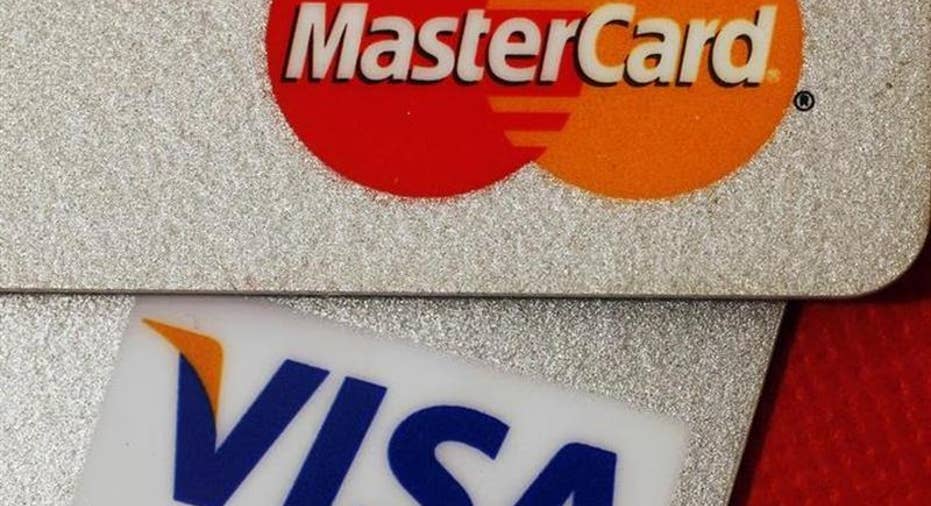 A group of U.S. retailers, including Macy's Inc. and Target Corp., sued Visa Inc. and MasterCard Inc. on Thursday, breaking off from a proposed $7.2 billion settlement reached last year over fees to process credit card transactions.
The lawsuit, filed in U.S. District Court in Manhattan, came ahead of a May 28 deadline for the millions of merchants affected by the settlement to decide whether to forego receiving damages under the pact and pursue their own legal action.
That settlement, pending in federal court in Brooklyn, would end litigation on behalf of merchants that accused Visa and MasterCard of inflating so-called interchange, or swipe, fees.
Many retailers criticized the proposed settlement after it was announced in July 2012. They say the pact offers inadequate compensation and forces them to sign broad litigation releases that could shield Visa and Mastercard from future lawsuits over antitrust violations.
By "opting out" of the settlement, the retailers can pursue separate litigation seeking damages over allegations of past antitrust violations. But even so, merchants would still be bound by other injunctive relief if the settlement goes forward, including changes to Visa and MasterCard's swipe-fee rules.
The pact received preliminary court approval from a federal judge in Brooklyn in November 2012, and Visa and Mastercard have said they are confident the settlement will win final approval.
Representatives of Visa and MasterCard had no immediate comment on the new lawsuit.
Also named as plaintiffs in Thursday's lawsuit are JC Penney Co Inc., Kohl's Corp. and TJX Cos. The lawsuit seeks compensatory and triple damages, as well as other remedies.
On Tuesday, Wal-Mart Stores Inc. and 18 others said they would both opt out and consider pursuing separate legal actions over damages. Wal-Mart is not named as a plaintiff in the case filed Thursday.