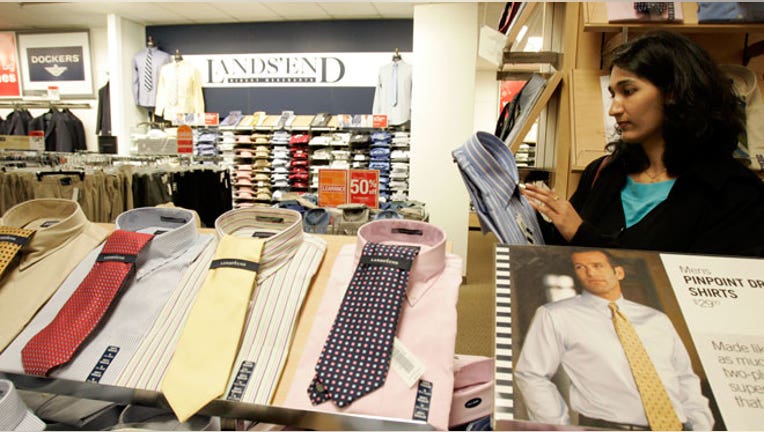 In its first earnings release after the split from Sears Holding (NASDAQ:SHLD), Lands' End (NYSE:LE) said its first-quarter profit jumped 50% amid stronger revenue and wider margins.
Shares rallied 10% to $29.29 on Thursday morning.
Sears spun off Lands' End, one of the retailer's bright spots, to existing shareholders in an effort to strengthen its focus on improving core businesses.
Sears has been closing stores and shedding assets in recent years, including Sears Hometown & Outlet Stores (NASDAQ:SHOS) and Orchard Supply Hardware. The department-store chain is also exploring a sale of its majority stake in Sears Canada.
The strong results from Lands' End come in spite of a rough period for retailers, many of which have cited tepid consumer spending and light store traffic.
For the quarter ended May 2, the apparel brand booked a profit of $10.9 million, or 34 cents a share, compared to $7.3 million, or 23 cents a share, in the year-ago period.
The first quarter included $1.9 million in interest expense, partly tied to costs from a loan that Lands' End used to pay $500 million in dividends to a Sears subsidiary prior to the spinoff.
Revenue grew 3.6% to $330.5 million. Gross margin rose to 49% from 48.5%, which input costs were up 2.4%.
Dodgeville, Wisconsin-based Lands' End said its direct business, which includes Internet and catalog sales, accounted for 84% of its total sales. The rest came from retail operations. Lands' End has 251 shops inside Sears locations and 14 standalone stores.
Same-store sales jumped 3.4%, primarily due to strength in the company's Sears shops.
A decline in the number of Lands' End shops at Sears drove a 2.3% drop in the retail segment's net merchandise sales, which checked in at $54.4 million. Direct sales totaled $276 million, up 4.8% year-over-year.