Lampert's Sears Needs a Repair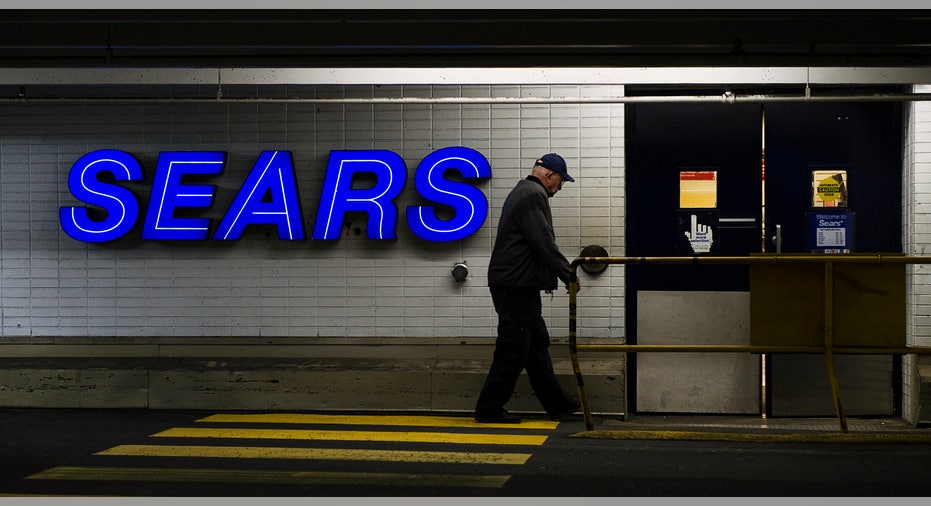 While many retailers celebrated a successful 2011 holiday season, Sears, now viewed as an older, shabbier, brick-and-mortar store well out of its prime, finally had to face the truth about its narrowing revenues and shrinking profits.
The big-box retailer's decision to close as many as 120 stores and rack up another $2.4 billion in charges highlights just how troubled the operator of Sears and Kmart stores is despite efforts to slash costs and boost its top line.
Sears said a typical store being closed employs between 40 and 80 associates, which means layoffs could range from 4,000 workers to as many as 9,600.
While the fact that a traditional retailer is struggling in today's marketplace isn't a huge surprise, the reality of the move shows how far it has fallen behind the competition, as new doubts were cast among investors about its overhaul efforts.
Stock prices tend go up with strategic changes aimed at cutting costs, however Sears' plunged 27% to $33.38 on Tuesday when it announced the store closures, a sign investors think it's not enough to just close a bunch of stores and cut back on marketing costs.
After all, billionaire investor Eddie Lampert, who created Sears Holding in 2005 when he merged Kmart and Sears under one company, has already focused on reducing expenses, closing 171 large U.S. stores and slashing the workforce by about 12% since becoming chairman. That strategy has yet to fix Sears' fundamental problems.
"Closing some stores won't address the fundamental issues the company is facing," said Tim Calkins, a clinical professor of marketing at the Kellogg School of Management. "Sears is really struggling to give customers a reason to shop [there]."
Sears shares peaked at $191.93 in 2007 amid speculation Lampert, who had promised to deliver a "powerful leader in the retail industry," might actually be able to resuscitate it. However, the optimism has since deflated, and he continues to face criticism for his failure to fix the company's lackluster sales or revitalize its elderly fleet.
Sales at stores open more than a year have slid every year since Lampert took up a majority position in the crumbling business in 2005 -- that's 18 consecutive quarters. When Sears and Kmart combined under Sears Holdings (NASDAQ:SHLD), it was the nation's third-biggest retailer with $55 billion in annual revenue. Last month, the retailer said quarterly sales tumbled another $113 million to $9.6 billion.
"I think right now Sears is still coasting off its momentum from long ago."
"If they don't know why I should shop there how am I supposed to know?" branding guru Rob Frankel asked. That seems to be the question everyone is asking.
Standard & Poor's on Thursday placed Sears Holdings on review for a possible downgrade, saying the retailer's plan to close stores may do little to improve its poor performance. The ratings company attributed the retailer's issues to under-investment in its store base.
On Thursday, Fitch Ratings slashed its long-term-issuer-default rating on Sears by three notches, citing poor sales and the company's "lack of visibility to turn operations around." Fitch now rates Sears at triple-C, eight levels into junk, and it warns the company may need to tap external sources to fund operations in 2013 and beyond.
The company has been unable to evolve and adapt to an increasingly competitive environment and has struggled to differentiate from both old and new rivals. It has successfully tightened its budget, however has yet to discover a solution that will fix its fundamental problems.
After a series of failed strategies, experts say it's now time to start thinking outside the box by discovering a core brand that gives customers a reason to shop there over Lowe's (NYSE:LOW), Wal-Mart (NYSE:WMT), Target (NYSE:TGT) and Amazon (NASDAQ:AMZN).
While consumers can sum up why Wal-Mart, Lowe's and Best Buy (NYSE:BBY) are successful, they still struggle to name what Sears offers, let alone why anyone would want to shop there.
Wal-Mart has been able to master low prices, while Lowe's and Best Buy have been able to tackle the home improvement and consumer electronics markets, respectively, turning profits sharply ahead of Sears. Even giant department stores like Macy's (NYSE:M) and Kohl's (NYSE:KSS) have invested heavily in building their apparel brands, which has been a floundering division for Sears.
"You have to give people a reason to perceive you as the only game in town, that's when they really start considering you," Frankel said. "If you don't give them reasons to go, the only thing left is price. They'll just go shopping somewhere else."
Another problem is that it's a bricks and mortar store that has yet to master its online presence, at least compared with Amazon and some of its closest rivals. That means it not only has to provide great products, but has to give shoppers a reason to justify the store visit, Calkins said.
Then there's Apple (NASDAQ:AAPL), which manages to succeed no matter what new product it offers because people just 'have to have it.' Unlike Sears, the mobile device leader never offers discounts, because it simply doesn't need to.
"The only communications you have from Sears are discounts, [and] that's when consumers smell desperation," Frankel said.  "If you keep discounting stuff, the subtext of the message    you're sending is 'Yeah we don't think it was worth that original price either.'"
Sears has some great brands, such as Lands End, Kenmore, Craftsman and Die Hard car batteries, but it has yet to master the broader "Sears" brand.
"I think right now Sears is still coasting off its momentum from long ago, although gradually that wears off," Calkins said.
Lampert needs to figure out whether Sears and Kmart can play long-term in the retail market –many today claim they can't, Calkins said. If the chairman does decide to keep them around in their current state, he needs to make some major changes to reposition the brand and have it better resonate with customers.
"In both cases, I think it involves narrowing the focus." Calkins said.  "Sears has really lost its way."
Of course, neither route will be easy. It's not even clear whether the struggling giant still has the financial resources needed for a successful turnaround.
When Lampert first invested in the retail chain, many thought it was a strategic real estate play that would transform into billions of dollars of profit by selling off Sears and Kmart property.
While the vision was promising, it never happened.
As Sears closes out a tumultuous 2011, it now seems more likely Sears will be forced to liquidate assets, whether it wants to or not. Frankel predicts Sears will be "gone and broken up and sold for its real estate" if it doesn't soon sort through its identity issues.