Lady Antebellum Will Pay Fans' Mortgages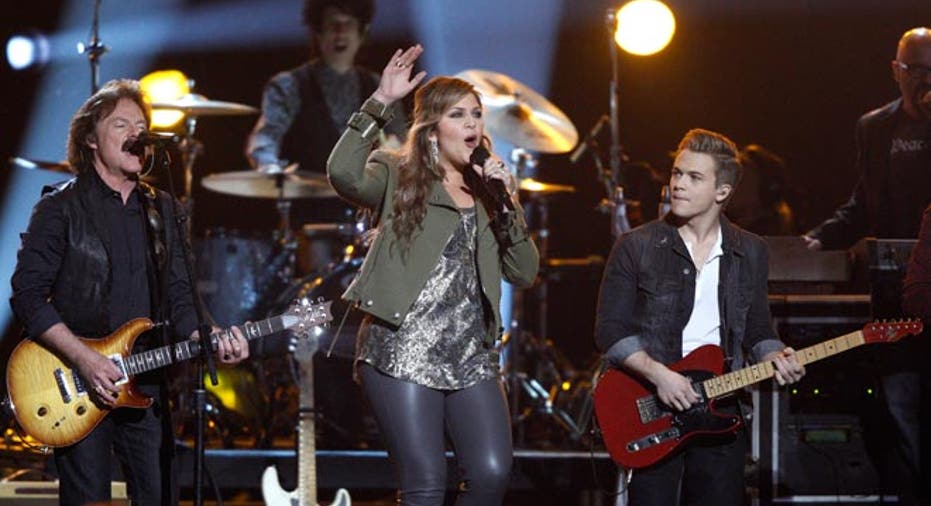 If your taste in music doesn't include country, you might want to reconsider and give Lady Antebellum a listen — the country music trio recently announced a sweepstakes with an unconventional grand prize: mortgage payments.
Lady Antebellum has partnered with QuickenLoans to give seven fans a year's worth of mortgage payments, between $12,000 and $24,000. The payments will go toward interest and principal of the loan. That's more than enough needed to make monthly payments on a median-priced home in the U.S. (assuming a 30-year mortgage, 20% down payment and 3.92% interest rate). They're calling the sweepstakes 7FOR7, a reference the band's latest album "747."
All you have to do to enter the drawing is write an, um, "essay" no longer than 50 words saying "What would meeting Lady Antebellum and getting one year's worth of mortgage payments on behalf of Quicken Loans mean to you?" (The prompt itself is 21 words.) Winners are selected based on three equally weighted criteria: most deserving, creativity/originality and clarity. There are seven drawings between April 10 and Aug. 21, but you can only enter once throughout that time period. Winners need to show proof of a monthly mortgage payment to receive the appropriate amount.
Not a homeowner? You might be able to get rent payments, because the sweepstakes rules state that "Non-mortgage holding winners' prizes will be determined by a random drawing of all eligible mortgage amounts starting from $12,000 to $24,000, and the selected yearly mortgage amount (up to $24,000) will be awarded to that corresponding winner."
Additionally, you could score some Lady Antebellum swag, including VIP concert passes, hotel and airfare for that concert, an autographed album and selections from their Heartland Bedding collection. There will be two first-prize winners and 20 second-prize winners, who get some variation of the goodie bag (sans mortgage payments).
Even after paying taxes on the prize, the grand prize winners may be able to make a significant dent in their debts. (This can have a positive impact on your credit scores, which you can get for free on Credit.com.) You might even be able to use the money to pay extra on your mortgage and save money on interest in the long run. However it works out, the additional cash flow could be quite helpful — as long as you like country music.
More from Credit.com
How to Refinance Your Home Loan With Bad CreditHow to Cut Your Homeowner's Insurance Premium in HalfHow Selling Your Home Can Impact Your Credit
This article originally appeared on Credit.com.
Christine DiGangi covers personal finance for Credit.com. Previously, she managed communications for the Society of Professional Journalists, served as a copy editor of The New York Times News Service and worked as a reporter for the Oregonian and the News & Record. More by Christine DiGangi