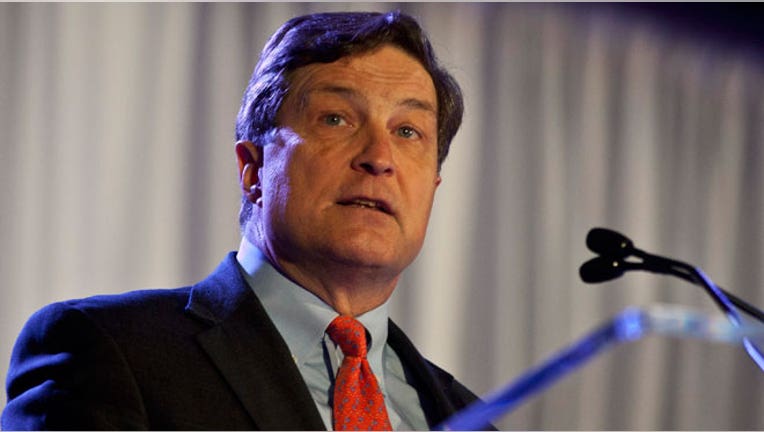 A top U.S. central banker gave a relatively downbeat prediction of U.S. economic growth on Tuesday but nonetheless said he expects the Federal Reserve to continue cutting its monetary stimulus at upcoming policy meetings.
Richmond Fed President Jeffrey Lacker, who is among the more hawkish of the Fed's 17 current policymakers, cited muted spending by consumers and businesses and modest expected labor productivity in predicting gross domestic product growth of "a little above" 2 percent this year.
That's on the low end of the range of predictions, of between 2.2 percent and 3.3 percent GDP growth, made in December by Fed policymakers.
"The pickup in growth late last year is certainly a welcome development, and it may well be a harbinger of stronger growth ahead," Lacker, who does not vote on monetary policy this year, was to say at Shenandoah University.
"But experience with similar growth spurts in the recent past suggests that it is too soon to make that call," he added. "My suspicion is that we will see growth subside this year to closer to 2 percent, about the rate we've seen since the Great Recession."
In a nod to better growth and a drop in unemployment, the central bank has trimmed its accommodative bond-buying program by $10 billion in each of the past two months. The purchases now stand at $65 billion per month, and economists largely expect more such reductions.
Lacker, who has long opposed the aggressive stimulus, repeated on Tuesday he expects further reductions at upcoming meetings. He also predicted, as most Fed officials have, that today's low inflation will rise to the Fed's 2-percent goal over the next year or two.