L.A. Rams Trade Costs Top Draft Pick $2M in Taxes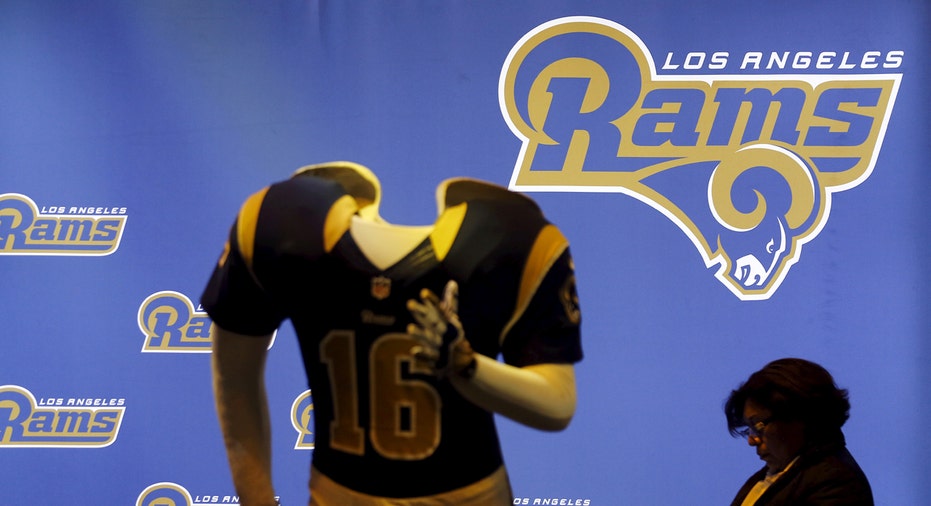 The Los Angeles Rams made a surprise deal with the Tennessee Titans for the top pick in the NFL Draft, a move that will cost the No. 1 pick another $2 million in taxes.
The Rams completed the swap on Thursday, snagging the first choice in the 2016 draft along with Tennessee's fourth-round and sixth-round picks. In exchange, the Titans get the 15th overall pick, two second-round picks and a third-rounder this year, plus picks in the first and third rounds in the 2017 draft. The massive trade likely paves the way for the Rams to select a quarterback when the draft begins on April 28 in Chicago.
Sports tax expert Robert Raiola, Sports and Entertainment Group senior manager at PKF O'Connor Davies, noted the tax implications for the player chosen first overall by Los Angeles. While Tennessee has no state income tax, California has a top income tax rate of 13.3%, the highest in the nation.
The No. 1 pick will owe approximately $2 million to the state, depending on his exact signing bonus. According to Overthecap.com, the top signing bonus for this year's draft is worth an estimated $18.4 million.
#Rams trade up with #Titans to get first overall pick in #NFLDraft Player chosen 1st overall will pay approx $2M more in total income taxes

— Robert Raiola, CPA (@SportsTaxMan) April 14, 2016
The Rams are moving from St. Louis to Los Angeles for the 2016 season. The team's former home of Missouri has a top tax rate of 6%.
In January, NFL owners voted in favor of a Los Angeles stadium plan submitted by the Rams and owner Stan Kroenke. The San Diego Chargers hold an option to join the Rams in Los Angeles in 2017. If the Chargers choose to stay in San Diego, the Raiders can make the move instead.