Kroger rings up gains in fight against Wal-Mart, Amazon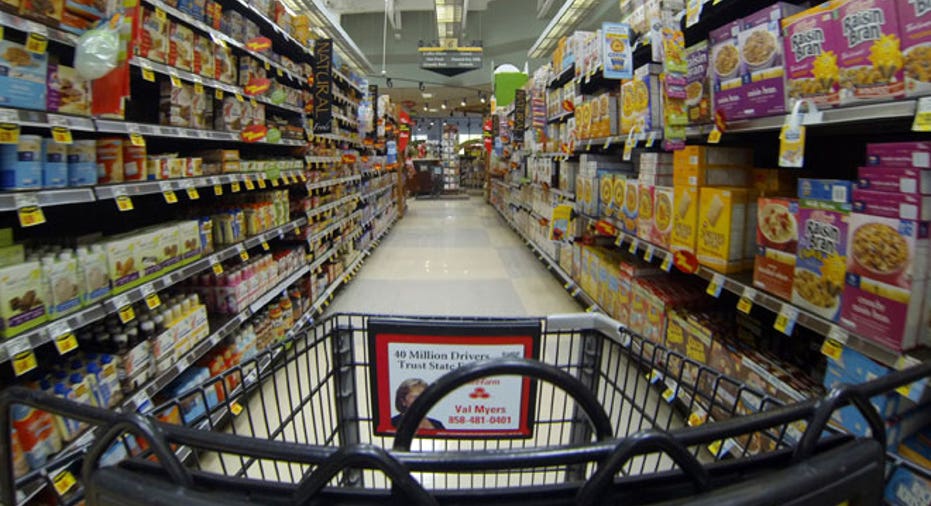 Kroger Co.'s moves to prioritize online orders and cut food prices appear to be paying off as the U.S. supermarket chain battles Amazon.com Inc. and Wal-Mart Stores Inc. for customers.
The Cincinnati-based chain reported sales at established stores grew by 1.1% in the latest quarter, topping expectations. That was an improvement from flat sales growth during the same period last year, but far weaker than past performance.
Shares jumped more than 10% during premarket trade Thursday on the better-than-expected results.
Kroger eked out a profit increase of 1.5% from the year-ago quarter as the grocer continued to add online ordering options to stores and slashed the cost of staples in many markets.
Shares are down by more than a quarter this year as investors worried about the company's plans for navigating an increasingly competitive grocery industry after its past three disappointing earnings reports.
The company said digital revenue more than doubled in the third quarter ended Nov. 4. It reiterated its existing profit guidance and said it expected the pace of identical-store sales to climb above 1.1% in the fourth quarter and fiscal 2018.
Kroger is also adding products beyond food to its store aisles to diversify its revenue and attract more customers. The company plans to roll out its own clothing line next year, opened its first restaurant this fall and added a high-end floral line for the holidays.
Since Amazon bought Whole Foods Market this past summer, the upscale grocer has cut prices on staples, helping to increase sales more than 4% annually in the quarter ended in September.
Wal-Mart is also competing more aggressively for grocery dollars, as the world's largest retailer has spruced up its stores, slashed food prices and expanded its e-commerce offerings. The retail giant reported its strongest quarterly U.S. sales growth in nearly a decade earlier in November. Meanwhile, Wal-Mart's profit has fallen as it spends billions of dollars to lower prices and expanding its online grocery service to more than 1,000 stores. The company plans to roughly double that figure in the next year.
Barclays Capital said competition from Wal-Mart has been growing since the summer, according to the firm's analysis. More than 80% of Kroger's 2,800 stores are within five miles of a Wal-Mart.
Kroger posted profits of 44 cents a share in the third quarter. Analysts polled by Thomson Reuters had expected earnings per share of 40 cents. The company reported a net profit of $397 million, or 44 cents a share, compared with $391 million, or 41 cents a share, a year ago. Revenue grew 4.5% to $27.75 billion.