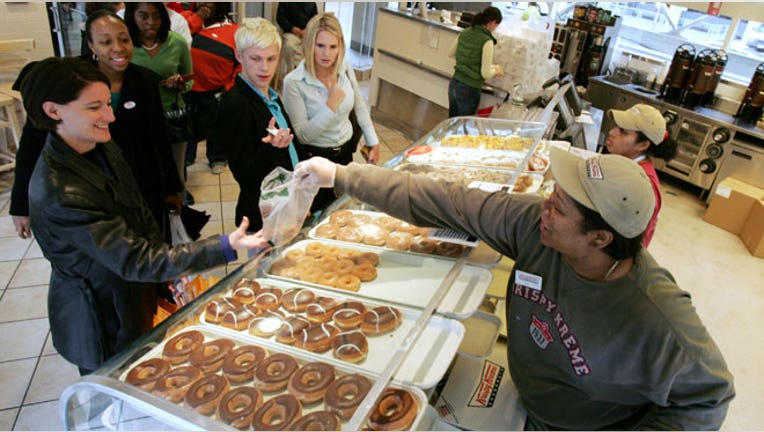 Shares of Krispy Kreme Doughnuts (NYSE:KKD) tumbled 17% on Tuesday after the company issued tepid guidance for the upcoming fiscal year.
After Monday's closing bell, the doughnut chain reported a 34% increase in its third-quarter profit, as same-store sales grew 3.3%. U.S. franchise location saw comparable sales growth of 11%.
Adjusted per-share earnings of 16 cents beat estimates by a penny. Revenue jumped 6.7% to $114.2 million, slightly below expectations for $115 million.
The North Carolina-based company also raised the low end of its current-year profit target by a penny.
But investors focused on a weaker-than-expected outlook for fiscal 2015. Krispy Kreme sees preliminary earnings of 71 cents to 76 cents a share, while analysts were looking for 77 cents.
Krispy Kreme's stock often reacts strongly to earnings reports. Lately, the company has logged stronger revenue amid international expansion and the addition of coffee and other beverages.
Shares were trading 18.3% lower at $20.04 in late morning trading, shedding a portion of Krispy Kreme's 161.7% gain this year through Monday's close.