Kraft Shareholders Give Nod to Mondalez Snack Name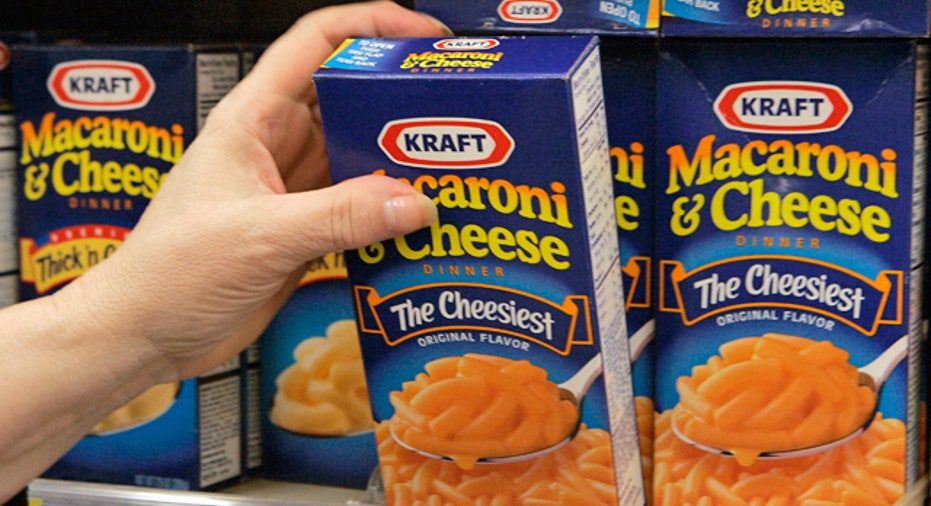 Kraft Foods (NYSE:KFT) shareholders have overwhelmingly agreed to name the company's global snacks business "Mondelez International," another step closer to completing the spin-off later this year.
The company, whose new name was approved by 90% of Kraft's shareholders, will serve as an umbrella over a number of Kraft's iconic brands, including Cadbury, Nabisco, Oreo, Tang and Trident.
"Mondelez" is a derivative of the Latin words for "world" and "delicious." In a statement, Kraft CEO Irene Rosenfeld said the name has an "appealing international sound that perfectly evokes the idea of a 'delicious world.'"
"That's the essence of our global snacks company," she said.
The announcement is the latest step closer to the snacks manufacturer's long-time plan to split into two separate companies in 2012.
The North American snacks group, which features brands such as Philadelphia Cream Cheese and Maxwell House coffee, will be named Kraft Foods and will trade under the ticker symbol 'KRFT' following the spin-off's close.
The other, traded under the symbol MDLZ, will focus on high-growth global snacks markets.
Kraft on Wednesday also declared a quarterly dividend of 29 cents payable on July 16 to shareholders of record on June 29.