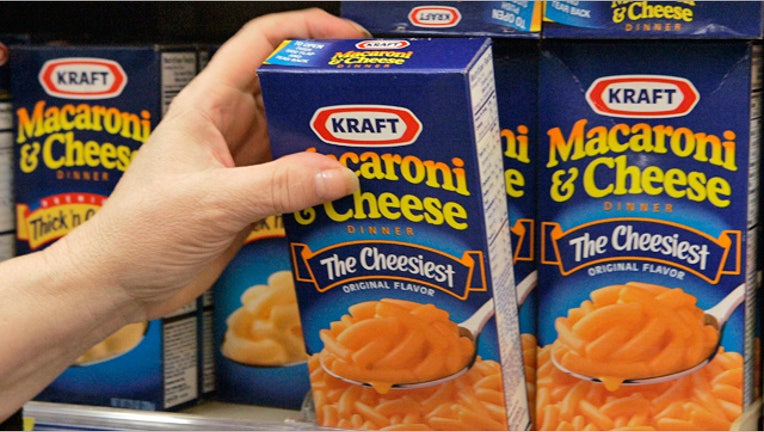 Food giant Kraft Foods (NASDAQ:KRFT) disclosed a preliminary 72% tumble in fourth-quarter earnings on Friday amid slumping revenue and one-time charges, but the parent of Jell-O and Oscar Mayer upgraded its profit outlook.
Kraft Foods is the North American grocery business that was spun off last year from Mondelez International (NASDAQ:MDLZ), the maker of Oreo and Trident gum.
The company posted preliminary earnings of  $89 million, or 15 cents a share, last quarter, compared with a profit of $319 million, or 54 cents a share, a year earlier.
Net earnings were impacted by a slew of one-time items, including about $225 million of market-based impacts from post-employment benefits and around $135 million in restructuring programs.
Revenue is projected to drop 11% to $4.49 billion, trailing the Street's view of $4.74 billion. Organic net revenue is seen down 7.2%, compared with a 7.8% jump in the fourth quarter of 2011.
Kraft, which is also the parent of A.1. steak sauce and Grey Poupon mustard, blamed the sales shrinkage on the impact from reductions in trade inventories and product pruning. Operating margins dropped to 5.8% from 10.1%.
"While we weren't satisfied with our revenue in the fourth quarter, our innovation, productivity and overhead cost reduction programs are paying off," CEO Tony Vernon said in a statement.
Looking ahead, Kraft now projects 2013 EPS of $2.75, up from an earlier view of $2.60 and above the Street's view of $2.66. Organic net revenue is seen "in line" with the growth of the North American food and beverage market.
"We're off to a strong start so far this year and we remain well-positioned to drive profitable growth in 2013 and beyond," Vernon said.
Kraft estimated total restructuring program costs in 2013 of $300 million, or 33 cents a share, up from $240 million previously.
Shares of Kraft ticked up 0.30% to $47.30 early Friday, putting them on pace to maintain a 2013 gain of about 6%.
Kraft said it anticipates reporting full results no later than March 29.