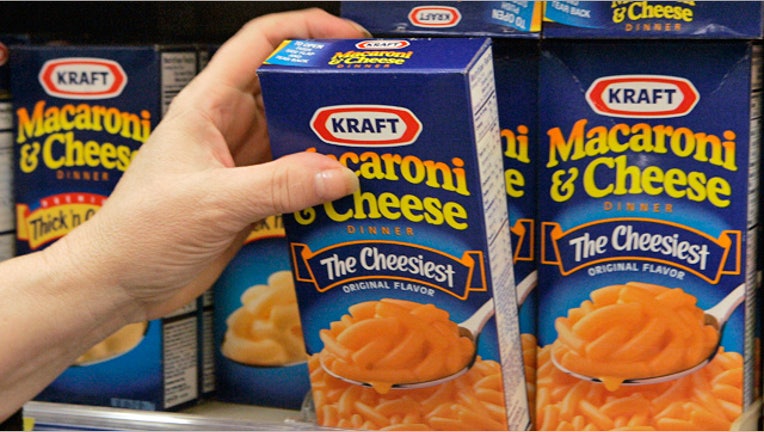 Kraft's (NYSE:KFT) soon-to-be spun-off North American grocery business laid out long-term growth plans on Friday shortly after kicking off its road show and said sales will likely grow either in line or slightly above the sector's average.
Kraft Foods Group, which will launch as an independent public company on Oct. 1, anticipates organic revenue growth at or above the North American food and beverage industry average as well as earnings per share in the mid-to-high single digit range.
"Cash will be king at Kraft. And cash will be the fuel to grow our business."
The operator of iconic brands like Kraft, Oscar Mayer and Maxwell House, which will become the fourth-largest North American consumer packaged food and beverage company when it debuts next month, anticipates free cash flow of at least 85% of net income and mid-single digit dividend growth.
"Cash will be king at Kraft," Kraft Foods Group CFO Tim McLevish said in a statement. "What matters to shareholders is total return and dollars in their pockets. And cash will be the fuel to grow our business."
Kraft's management plans to recommend an annual dividend of $2 a share.
The company has posted four consecutive quarters of top- and bottom-line growth and it expects to continue that momentum in 2013 with organic revenue growth in line with its market growth, despite a slight decrease related to so-called product pruning, which is when a company discontinues its least profitable products or brands to focus on those with the most potential.
Productivity improvements and overheads savings are expected to drive fiscal 2013 earnings of $2.60 a share on a GAAP basis, which assumes interest expenses of $520 million, restructuring costs of about $240 million and an effective tax rate of 35%.
To help drive productivity at the company, Kraft Foods Group said it plans to redesign incentive plans to include stock ownership and step up investment in talent acquisition.
Kraft Foods Group will trade on NASDAQ OMX Group's (NASDAQ:NDAQ) Nasdaq stock market under the symbol "KRFT." The remaining business will be renamed Mondalez International and will trade on the Nasdaq under the symbol "MDLZ."
The announcement comes a day after Kraft warned that Mondalez as Kraft's standalone international snack company will likely miss Wall Street expectations in 2013 as it faces global macroeconomic headwinds.