Kraft Foods 3Q Results Top Views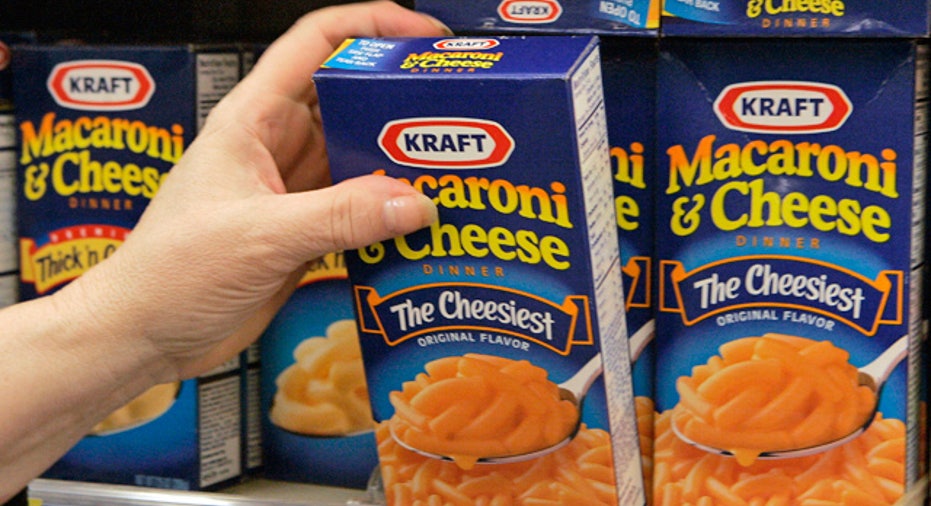 Kraft (NYSE:KFT) posted fiscal third-quarter results that topped expectations, and the company boosted its full-year organic revenue and operating earnings forecast.
The packaged-food giant reported a profit increase of 22% to $922 million, or 52 cents a share, up from year-ago net income of $754 million, or 43 cents a share. On an adjusted basis, profit improved to 58 cents a share, up from 47 cents a share in the third quarter of last year.
Net revenue rose 11.5% in the third quarter to $13.2 billion, compared with year-ago net revenue of $11.9 billion. North American net revenue increased 4.4% during the quarter to $6.13 billion, while net revenue from Europe and the developing markets increased 16.1% and 20.3%, respectively, totaling $3.1 billion and $3.99 billion.
The results handily topped expectations, as analysts polled by Thomson Reuters had expected earnings of 55 cents a share on revenue of $12.8 billion.
"Our investments in marketing and new products continue to drive high quality growth and solid market shares. And we've accomplished this despite having taken significant price increases to offset record-high input costs," said Irene Rosenfeld, Chairman and CEO, in a release.
The company raised its organic revenue growth view to "at least" 6% for the full year, up from "at least" 5%, and increased its operating earnings per share outlook to at least $2.27, up from "at least" $2.25, stating that while the strong operating momentum is expected to continue, the forecast excludes the impact of potential currency fluctuations.
Shares of Kraft are up 10% so far this year, and rose 8 cents, or less than 1%, in Wednesday's session, closing at $34.64 a share. The stock was down 17 cents in after-hours trading after the company reported results.