Kohl's Posts Higher 1Q Profit, Boosts Outlook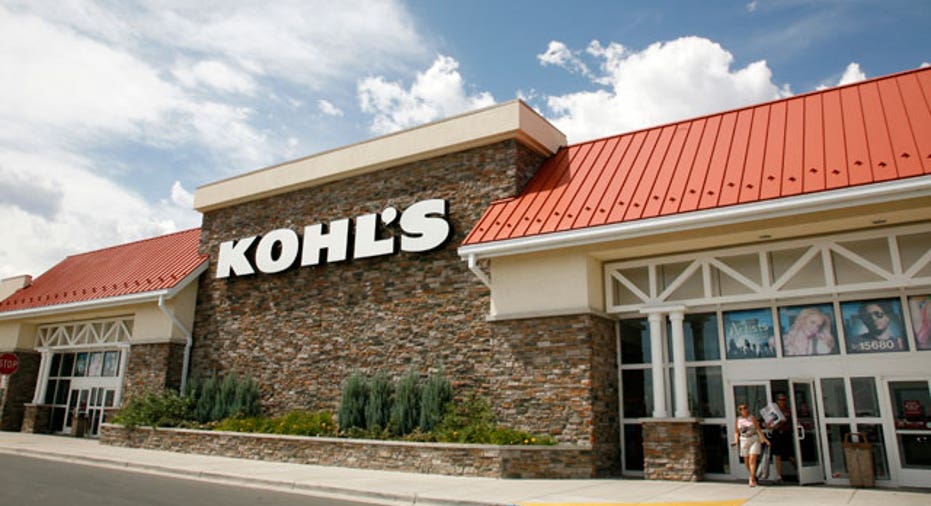 Retailer Kohl's (NYSE:KSS) on Thursday posted in-line first-quarter earnings growth of 6% and boosted its full-year profit guidance.
The apparel, accessories and home décor seller said it earned $211 million, or 73 cents a share, last quarter, compared with a profit of $199 million, or 64 cents a share, a year earlier. That matched estimates from analysts and guidance from Kohl's last week.
Total sales increased 3.1% to $4.16 billion, compared with consensus calls for $4.18 billion.
Same-store sales inched up 1.3% and gross margins were flat at 38.1%.
"We are pleased that we were able to achieve double-digit growth in earnings per share through strong expense management and continued gross margin improvement," CEO Kevin Mansell said in a statement.
Despite merely meeting Wall Street's projections, Kohl's hiked its guidance. The company now sees 2011 EPS of $4.25 to $4.40, up from $4.05 to $4.25. But the midpoint of that new guidance, $4.33, would trail the Street's view of $4.36.
Likewise, the midpoint of Kohl's second-quarter EPS guidance of 96 cents to $1.02 would narrowly miss estimates for $1.00.
"We have strengthened our marketing for the second quarter and believe that we will see pent-up demand for seasonal businesses which would allow us to achieve a better comp and even stronger financial results in the second quarter," said Mansell.
Shares of Kohl's slid 1.70% to $52.70 in Thursday's premarkets, threatening to extend the stock's 2011 loss of 1.3%.