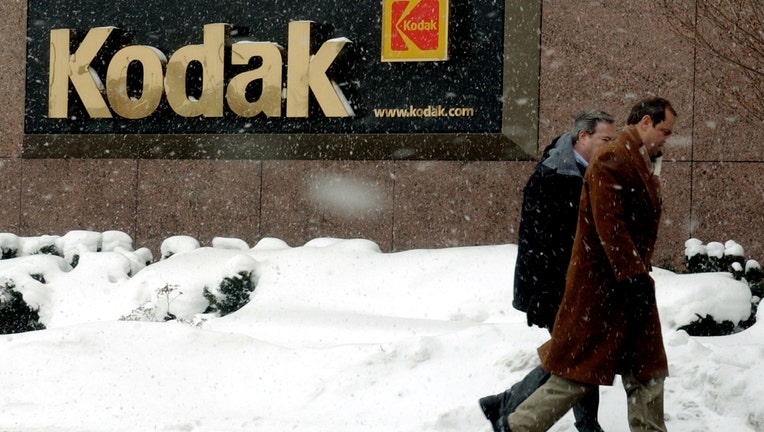 Eastman Kodak, the troubled camera maker that recently filed for bankruptcy, is considering a move that will cut health benefits for some 16,000 retirees.
If approved, the changes would go into affect May 1 and save the company about $13.7 million this year and about $20.5 million the following year, according to a court filing from Monday.
The company, which has twice as many retirees drawing benefits in the U.S. as it has active employees around the world, had been trying under court watch to cut down on the amount it pays retirees.
Kodak has been chopping down on those benefits for years but has said a larger scale back would help it emerge from Chapter 11 faster and stronger. The high commitments have impacted its ability to make strategic decisions for some time.
The company said it is liable this year for $1.22 billion in U.S. retirement benefits such as health care, leading to annual cash costs of $118 million.
Those retiree liabilities, which cover some 36,000 people in the U.S. alone, were the biggest drain on it in 2011, taking up as much as $119 million, Kodak said. If the relief is granted, its liabilities would be chopped by about $223 million.
"Kodak has determined, regrettably, that it is necessary to reduce the burden of its substantial Retiree Medical and Survivor Benefits liabilities that it can no longer afford to service," the company said in the filing.
Kodak wants to discontinue benefits under its medical plan for all retirees over the age of 65 and any under 65 that are eligible for Medicare that retired after Sept. 30 1991. The plan would also impact current employees who are eligible for retirement when they leave the company.
The hearing is set for March 20.
This isn't the first time Kodak has tried to lower its contribution to retiree benefits. In 1992, Kodak established a cap of twice the average amount it paid for health care and dental coverage during retirement for employees who became eligible on or after Jan. 1, 1993.
In 1996, it no longer offered a medical plan to Rochester-based Medicare retirees eligible for long-term disability benefits. In 2005, it lowered the percentage of contribution for those retired on or after Jan. 1, 1993 to 90% from 95% two years prior.