Koch Industries Expands Empire With $7.2B Buyout of Molex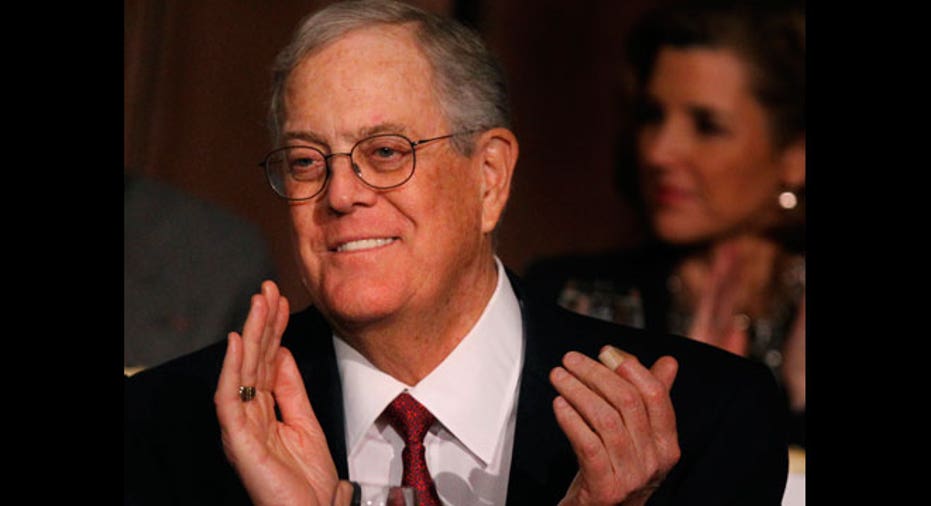 Koch Industries, the conglomerate controlled by the billionaire Koch brothers, unveiled a $7.2 billion deal on Monday to expand its empire by acquiring industrial-product maker Molex (NASDAQ:MOLX).
Lisle, Ill.-based Molex manufactures electronic, electric and fiber optic interconnection systems and generated $3.62 billion in revenue during the 12 months ending June 30.
The $38.50-a-share price tag represents a 42% premium to the average closing price on Friday of the company's two classes of public stock.
"After 75 years this was a difficult decision, but our board of directors and our family believe that this transaction, which follows a diligent and thorough review process by the board, provides outstanding benefits for all our stakeholders," Molex co-Chairman Fred Krehbiel said in a statement.
The transaction has already been backed by certain shareholders and executives owning about 32% of the common stock and 94% of the Class B common stock.
The companies said they are targeting a year-end close to the deal, which is not subject to financing conditions.
After the deal closes, the companies said Molex will become a standalone subsidiary of Koch, but will continue to be operated by the current management team and keep its headquarters in Lisle.
The acquisition adds to the portfolio of Koch Industries, which is one of the largest private companies in the U.S. with annual sales of about $115 billion and more than 50,000 domestic employees.
"Molex has become a global leader by focusing on product innovation and value creation, driven by its talented leadership and employees," Koch CEO Charles Koch said. "We look forward to jointly applying the capabilities of our two companies to help take both to the next level."
Shares of Molex were halted in premarket trading on Monday morning.
Molex's bankers were William Blair and BDT, while Goldman Sachs (NYSE:GS) issued a fairness opinion.