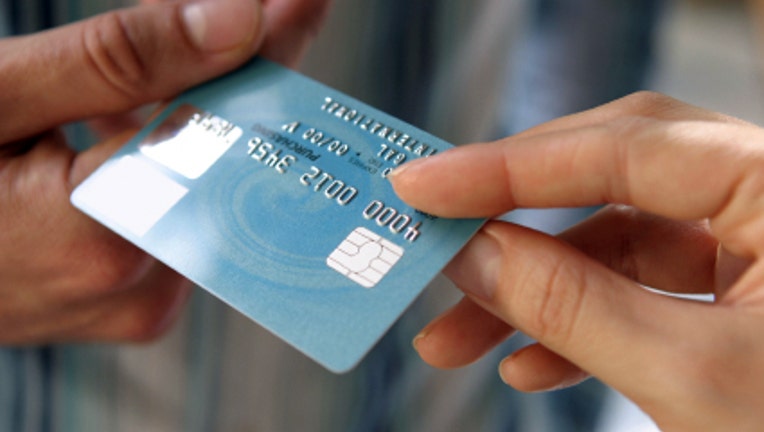 You drop your new iPod in the bathtub. A pen explodes all over the shirt you just bought. Or a thief swipes your designer sunglasses right out of your shopping bag. Out of luck? Maybe not, if you bought the item with a credit card that has purchase protection.
Purchase protection is a type of insurance that is offered as a benefit on some credit cards, according to Nessa Feddis, vice president and senior counsel for the American Bankers Association. She says: "It gives people peace of mind, especially for an important purchase."
The pros of purchase protection
Consumers who use any credit card to buy an item that turns out to be defective can complain to their credit card company and possibly get their money back, with some restrictions, thanks to consumer protections under federal law, says Linda Sherry, director of national priorities for Consumer Action. She says, "That is basically disputing a charge."
But what if a perfectly good purchase gets ruined or goes missing due to clumsiness, theft or just plain bad luck? That's where purchase protection comes in for consumers who bought the item with a card that has the benefit, Feddis says. Purchase protection is not to be confused with paid-for add-ons, such as credit protection plans, which have proved lucrative to banks, but have been of little use to consumers seeking payment relief when, say, unemployment hits.
Purchase protection is one of the benefits that is more often found on a higher-end card such as an American Express card, a Visa Signature card or a World Elite MasterCard, Sherry says. "Some cards have really rich benefits," Sherry says, noting that some consumers don't know about or forget to take advantage of it. See chart below to compare credit card purchase protection programs.
It took a few minutes for personal finance blogger Crystal Stemberger of Budgeting in the Fun Stuff to remember that she had purchase protection on her Discover card after a thief grabbed her new smartphone from her purse while she was donating blood. As soon as she realized her loss might be covered, she called the company and filed a claim. "It ended up working out pretty well. It literally saved me $350," she says.
Purchase protection can be used in a variety of situations, but what is covered varies by card and by the individual situation. Examples of losses that might be covered by American Express, depending on the case, include a bike getting stolen, a dog chewing up a new pair of shoes or a camera falling into a swimming pool, says Desiree Fish, vice president of public affairs and communications for American Express. However, she says if that camera fell into a lake or ocean and the cardholder couldn't fish it back out, it might not be covered.
Fish says she used the benefit herself when one of her newly purchased white gold-and-sapphire earrings fell out of her ear while she was on her way to a restaurant. "I had to send the other earring to American Express, to make sure there is no fraud I'm sure, and they credited my account so I could go buy a new pair," she says.
Getting coverage through purchase protection typically involves calling the card issuer, filling out a claim form and submitting it with documentation of the loss, experts say.
"The paperwork required is like every other insurance plan -- there are hoops to jump through and papers to fax, Stemberger says. "But overall, it was totally worth it, especially since it's a free additional benefit."
The catch: Case-by-case coverage
The bad news is that it's up to the credit card company to decide whether your purchase protection claim gets approved. "It's on a case-by-case basis," Fish says. The company reviews all the circumstances and looks at the big picture, she says: "Just because it's covered in one case does not mean it will necessarily be covered in another case."
The details of coverage vary by card issuer but, according to descriptions of benefits from several issuers, many exclude a long list of specific types of items that range from animals to cars and boats to food and other consumable items to all kinds of tickets. So, if your new puppy gets sick, your Belgian chocolate melts or your front-row Cirque du Soleil tickets are snatched from your back pocket, you might be out of luck.
In addition to exclusions based on the type of item, many card issuers say in their descriptions of benefits that they won't cover items that are lost in certain ways. For example, many credit card companies exclude things stolen from cars, left out in public out of arm's reach, stolen from a gym or school due to carelessness or taken out of luggage that was not with its owner.
Also, many issuers say they won't cover stuff lost in a plethora of catastrophes, including: war, rebellion, insurrection, terrorist acts, flood, earthquakes or via radioactive contamination. Oh, and normal wear and tear.
So, it's important to check the coverage and exclusions for your card before you need to use purchase protection, experts say. "People need to know what a card covers," Sherry says.
Prepare -- before you need protection If you have a card that offers purchase protection, here are some tips on how to make the most of the benefit:
Learn your coverage amounts. The per-incident dollar limit can vary widely by card -- in fact, it could be anywhere from $500 to $10,000, depending on the card, according to the fine print on the descriptions of benefits for a variety of cards.
Remember to use your card for big purchases. It's a good idea to use a card with purchase protection to buy any valuable item that might get stolen or damaged, Sherry says.
If you have a loss, document it. Credit card issuers typically ask for some kind of proof of the loss. For example, photos of a broken item or a police report (some cards require you to file one within 48 hours) if an item is stolen. After a theft, Stemberger says, "The biggest thing to remember is to file a police report, even if it is a basic one over the phone."
Don't wait too long. Call your company as soon as possible after a loss, Sherry says. Some cards require that you report the loss within 30 days, and many require you to submit the claim form and documentation within 90 days.
If you're sure an item isn't covered, try anyway. What if you break a pricy new bottle of French perfume, but the paperwork that came with your card says consumable or perishable items, including perfume, are not covered? Call anyway. "Always call -- the worst you're going to find out is it's not covered," Sherry says.
If you don't have purchase protection now, it might be worth considering the next time you're shopping for a new credit card, according to Sherry: "Even if you don't think you'll use it, it's good to have."