Knight Deal May be Raw Deal for Shareholders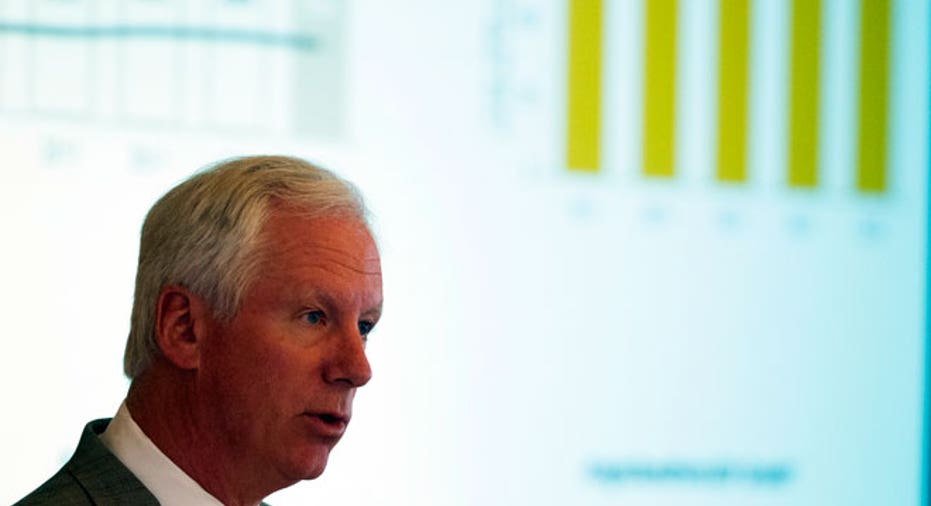 Knight Capital may yet survive – but in nowhere near the shape it was before its now infamous trading error, and possibly without its CEO.
The plan to save Knight Capital, which entered an erroneous trade last week that put the firm's survival in jeopardy, involves a deal with a group of creditors that would massively dilute existing shareholders, according to people with knowledge of the matter.
The deal would save Knight from certain bankruptcy as the trading error created a hole of more than $400 million in knight's balance sheet. It also comes after days of negotiations that involved a coterie of bankers and Knight officials including chief executive Tom Joyce.
It would involve the issuance of convertible debt to a shareholder group including firms such as TD Ameritrade, a discount brokerage, and Getco, a firm that runs a market making business similar to Knight.
The FOX Business Network was first to report last week that Knight was considering a convertible deal to cover the errant trade that would dilute existing investors. Earlier on Sunday, FOX Business reported that Knight was alerting Wall Street executives a deal was at hand.
Joyce has close ties to the chairman of TD Ameritrade, Joe Moglia, as both were long-time Merrill Lynch executives. Former Securities and Exchange Commission chairman Arthur Levitt is an adviser to Getco.
At several points last week it appeared that Knight had little choice but to file for bankruptcy – a move that Joyce had considered. But the new deal and having such high powered new investors may not be enough to save Joyce, whose job may now be in jeopardy, according to people close to firm.
The problem for Joyce is two-fold: First, existing shareholders stand to take the biggest hit in terms of losses on something that may have been completely preventable since regulators expect that firms have back-up systems to alert officials to such trading mishaps before they mushroom into major problems. Knight's trades involved the erroneous sale of $5 billion in various stocks last Wednesday.
In addition, Joyce's last-minute save came at a huge price since the new convertible securities would have a "strike" price of $1.50 – meaning the shareholders could exercise their right to convert shares, sell them and put downward pressure on Knight's already battered stock.
Shares of Knight are trading at around $4 in the after-hours market; they were trading at around $10 before the bad trade was revealed.
Making matters worse for Joyce is an examination by the Securities and Exchange Commission into the error. People close to the SEC expect a full-fledged investigation to determine if Knight officials failed to follow new trading rules when executing the computerized trade that caused the massive losses.
According to people with direct knowledge of the company, Knight has already been searching for a No. 2 to Joyce, and the trading loss is only going to increase pressure for management change, including possibly Joyce's own job.
"Joyce may have saved the firm in the short run but someone has go to take responsibility for something that destroyed so much shareholder value," said one person with direct knowledge of Knight's management.
A spokesman for the SEC didn't return a call for comment; a spokeswoman for Knight didn't return numerous emails for comment.