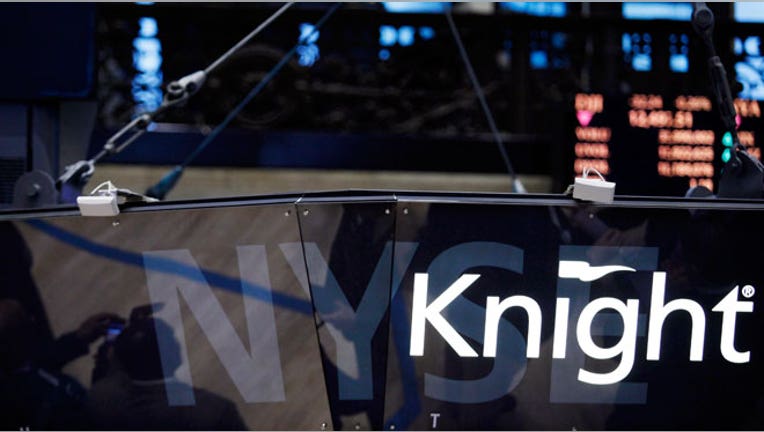 Market maker Knight Capital Group (NYSE:KCG) was forced to shut down activities in Jersey City on Wednesday due to power issues in the wake of devastating Hurricane Sandy.
While Knight Capital is curtailing activities at its New Jersey headquarters, the company is continuing to handle trades from the floor of the New York Stock Exchange.
Knight is asking institutional equity sales, trading and market-making clients routing to its Jersey City systems to route their orders away.
A spokesman at Knight said the company's headquarters had been running on generators since the power went out due to the storm, but then was hit by generator issues just before noon ET on Wednesday.
Knight said it isn't sure when power will be restored, but did say some of its other operations are up and running, including its institutional fixed income desk in Greenwich, Ct. and a backup site in Purchase N.Y.
The area around Jersey City has been hit especially hard by Hurricane Sandy, which has left more more than 2 million New Jersey residents in the dark.
"All computer interfaces with Knight will be shutdown with no new orders, both by phone or electronic, being accepted at this time," Knight wrote in a client alert.
The move by Knight Capital comes hours after the U.S. financial markets reopened following their longest weather-related closure since 1888.
Trading activity has been relatively smooth, though traders on the floor of NYSE Euronext's (NYSE:NYX) NYSE struggled with limited phone and Internet service.
Shares of Knight Capital retreated on the news, dropping 4.20% to $2.51 in recent trading.
Earlier this month Knight Capital disclosed a third-quarter loss of almost $400 million, driven by $461.1 million in red ink caused by an August 1 trading glitch that nearly collapsed the entire company. Knight received a last-minute $400 million rescue from a group of companies that prevented a bankruptcy filing.